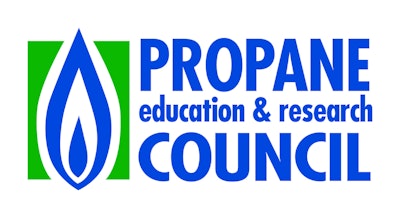 At this year's GIE+EXPO, the Propane Education & Research Council (PERC) will give visitors the chance to enter in their equipment trailer giveaway. Those who enter will also have $5 donated on their behalf to Project EverGreen's GreenCare for Troops program.
"Propane is an all-American fuel; with the majority of the United States' supply produced on American soil, and with much of the propane industry made up of family-run, small businesses for whom supporting service members and veterans is important," says Jeremy Wishart, director of off-road business development. "We felt these goals really aligned with Project EverGreen's GreenCare for Troops program, which is highly regarded in the lawn care community."
GreenCare for Troops, located at booth No. 584, says they connect families of active-duty deployed service members with professional lawn, landscape and snow removal volunteers in all 50 states. Volunteers provide free services to eligible families in their area for the length of their deployment, which is typically nine to 12 months.
To enter the trailer giveaway, contractors can sign up for The Cut e-newsletter in PERC's booth anytime during the expo hours, as well as by signing up online before the trade show. To be eligible to win, contractors must be present in the booth at 4:00 p.m. on Thursday, Oct. 17, when the drawing takes place.
In addition to the trailer itself, a 16-foot Big Tex Trailer, PERC says the winning contractor will take home the following tools and accessories:
An Exmark Lazer S-Series propane mower
A Spartan RTHD 61" propane mower with an 896cc Vanguard engine
A Stihl cordless blower
A Stihl cordless trimmer
A water cooler
25 safety vests
25 pairs of work gloves
Nufarm to highlight new 2020 Edge Rewards Program at GIE
Nufarm has announced plans for this year's GIE, including the opportunity to learn about and register for the 2020 Nufarm Edge Rewards early order program.
The company says GIE attendees can visit the Nufarm booth #22110 at 11 a.m. or 2 p.m. on Thursday, Oct. 17, to hear Nufarm tech expert, Jason Fausey, Ph.D., discuss the latest performance results and opportunities surrounding Sure Power herbicide.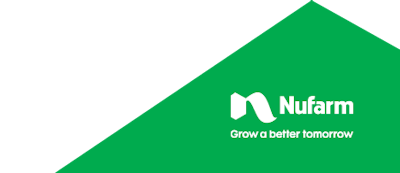 "We're excited about what we've seen from Sure Power this year," says Fausey. "It's truly an excellent product for tough weeds like ground ivy and wild violet, and it just keeps getting better."
The company says turf and ornamental professionals can boost profits this season by taking advantage of Nufarm Edge Rewards. Nufarm says the early order program includes a new lower qualifying purchase of $2,500 and more lucrative rebates on popular products. GIE attendees can register for rewards in the Nufarm booth, view eligible products and use the new-and-improved Nufarm Edge Rewards Calculator to view program savings.
Nufarm is also offering an opportunity to win a Steel Green sprayer. Attendees can enter to win by scanning their badges at the Nufarm booth or by registering for the 2020 Nufarm Edge Rewards program.
The company says the winner will have the opportunity to choose the 36-inch, 46-inch or 52-inch sprayer model. Entries will be accepted through the early order program period. Lawn and landscape professionals can follow Nufarm on social media for more ways to enter to win @NufarmUSTurf.
Nufarm products to be featured at GIE include:
Sure Power selective herbicide: Sure Power is a new standard in herbicide power that the company says provides swift control to strike down challenging broadleaf weeds. Nufarm says its four-way formulation manages more than 250 broadleaf weeds.
Cheetah Pro herbicide: Nufarm says Cheetah Pro is a non-selective, post-emergence herbicide that provides fast, effective control of the toughest broadleaf and grass weed challenges, including those resistant to glyphosate and multiple herbicide classes. The company says Cheetah Pro also has minimal soil residual, which makes it an effective pre-plant treatment. When applied to dormant Bermuda grass or Bahia grass, Nufarm says Cheetah Pro adds control or suppression of many winter annual weeds, including annual bluegrass.
Q-Ball herbicide: Exclusively from Nufarm, the company says the new Q-Ball herbicide takes out tough crabgrass escapes and more. The company says Q-Ball is developed with an innovative water-based formula that delivers maximum stability and tank mixing compatibility. Additionally, Nufarm says Q-Ball is labeled at 10 gallons per acre for low-volume sprayers.
2019 GIE+EXPO mobile app available now
GIE+EXPO attendees will now have access to all things pertaining to the 2019 trade show through the Go EXPO free smartphone app. The Go EXPO mobile app is available now in the iTunes and Google Play stores.

The mobile app is sponsored by TurfMutt and provides access to event schedules, the floor plan, exhibitor information, show announcements and social media posts.
Attendees and mobile app users can use Go EXPO to:
Search for exhibitors, view product information, tag favorites, request meetings, add notes and map booth locations.
Locate booths on the interactive floor plan and download a personalized walking map.
Search the conference schedule, rate sessions, add notes and email them, as well as view handouts.
Build a personalized planner – Plan a custom itinerary, add notes, tag favorite exhibitors and sessions.
Read, follow and comment on tweets and Facebook posts from fellow attendees and exhibiting companies.
LMN hosts summit event
LMN, a landscape software company, recently announced that it will be inviting landscape business owners looking to grow and scale their business to attend the first LMN User Summit.
Timed to coincide with GIE-EXPO, the company says the LMN User Summit will feature a morning of education and insight from landscape industry veterans, as well as news on LMN product updates.
"The LMN User Summit is for landscapers who have goals," says Mark Bradley, LMN CEO, on the upcoming event. "Whether you're looking to build a multi-million-dollar company or just want more time with your family, join us to get educated, inspired and ready to take action in your business."
The LMN User Summit will be hosted in Louisville, Kentucky, on Oct. 16:
Who should attend? Landscape business owners, landscaping professionals, LMN members and industry media
When: Wednesday, Oct. 16, from 7:30 a.m. to 11:30 a.m.
Where: Marriott Downtown Louisville, 280 W Jefferson St.
Why: Gain landscape professional insights, strategies and motivation
LMN says that User Summit attendees will have the opportunity to learn valuable insights from landscape industry veteran Bradley, LMN CTO Mike Lysecki, as well as successful landscape business owners. The company adds that Bradley will also be unveiling the largest updates to the LMN software platform since LMN Time and showcase how they will empower landscapers to build better landscape businesses.
"Our team has been working hard to deliver some incredible software updates—all designed to help make the lives of landscapers easier," says Lysecki. "We've also made some big changes to our training programs. From the topics we teach to the way we teach them, the LMN Academy is set to become the gold standard for educating the next generation of landscape professionals."
Following a welcome breakfast at 7:30 a.m., the company says attendees will gain the knowledge and strategies from landscape experts that they need to close more deals and supercharge their operations. The event will close with an opportunity for networking at 11:30 a.m. Below are the summit topics:
"The Sales Process That Will Close 80% of Your Leads" with LMN CEO, Mark Bradley
"Software Spotlight" with LMN CEO, Mark Bradley
"Mindset, Muscle and Other Ways to Totally Transform Your Landscape Business" with James Lo Monaco of Paul's Best Lawn Care and LMN CTO Mike Lysecki
"The Secrets To Growing a Design/Build Company with One Sales Person" with Jason Cromley of Hidden Creek Landscaping Inc.
"How LMN's New Features Will Supercharge Your Operations" with CTO Mike Lysecki