The National Association of Landscape Professionals (NALP) announced the creation of its Women in Landscape Network to establish a community within the landscape and lawn care industry for female professionals and those committed to issues impacting women in the field.
With the creation of the Women in Landscape Network, NALP says it will connect, empower and advocate for women in the landscape industry, recruit and retain female professionals and amplify the voices of women leaders.

"We are excited about the formation of this new group that was born under the auspices of NALP's Industry Growth Initiative (IGI)," says Jenn Myers, director of workforce development for NALP. "IGI was initially focused on recruiting people to the industry but has expanded its scope to solve issues associated with retaining key contributors. As an association, we are proud to be standing alongside other traditionally male-dominated industries and hosting important dialogues to address the challenges faced by women in the industry head-on."
NALP says this initiative is led by a team of women and men who are passionate about female representation and advancement in the landscape and lawn care industry.
The governing advisory board of the network includes:
Brigitte Orrick, Director of Recruiting & Employee Development, The Davey Tree Expert Company
Caitlin Clineff, Recruiting Specialist & Company Ambassador, Myatt Landscaping
Jaclyn Ishimaru-Gachina, President, Gachina Landscape Management
Jen Lemcke, Chief Operating Officer, Turf Holdings, Inc. / TH Canada Inc. / Weed Man
Lisa Fiore, Founder & CEO, LandscapeHub
NALP says network leaders will host a press conference on Wednesday, Oct. 16 at 11:45 a.m. in the Cherokee Triangle Room of the Louisville Omni Hotel.
The Women in Landscape Network began its work at SiteOne's Women in the Green Industry (WIGI) Conference in Tucson, Arizona, earlier this month, and NALP says it will use take-aways from the forum to begin identifying the platform for specific activities to be undertaken by the group.
During sessions at LANDSCAPES on Oct. 15 and 16, NALP says the dialogue will continue with a networking event designed to connect female professionals and a business meeting to address actionable work plans for the newly formed community.
Grants awarded to horticulture therapy gardens
After collecting thousands of votes from the public, the National Garden Bureau (NGB), American Meadows, Sakata Seed America and Corona Tools have announced the three therapeutic gardens that will be receiving grants and in-kind donations totaling more than $5,000.
The three winning gardens were: Magee Rehabilitation Hospital in Philadelphia, Pennsylvania; Opportunity Knocks, Knockout Farm in Maywood, Illinois; and Wilmot Botanical Garden in Gainesville, Florida.
Magee Rehabilitation Hospital (Magee) was the first-place winner of a $3,000 grant. Opened in 1958, Magee is a non-profit, 80-bed hospital providing physical and cognitive rehabilitation services to Philadelphia and surrounding communities. Horticultural Therapy improves the physical, cognitive and emotional wellness of patients recovering from devastating and disabling injuries and diseases including spinal cord injury, brain injury, stroke, amputation, severe orthopedic injury and neurological disorders.
Opportunity Knocks (OK) was the second-place winner of a $1,000 grant. OK enriches life and community for teens and young adults with intellectual and developmental disabilities. This grant will support the Knockout Farm (the Farm), one of three social enterprise operations at OK. The Farm is a handicap accessible urban farm that provides an experiential learning environment that incorporates important wellness initiatives within programming, supports participant-run social enterprises and creates a variety of opportunities for community engagement.
Wilmot Botanical Garden (WBG) was the third-place winner of a $1,000 grant. The therapeutic horticulture program at WBG takes place inside an accessible greenhouse, outside in raised beds and throughout five acres of gardens. The program serves those with medical challenges and other special needs, as well as students, volunteers and caregivers. In essence, the therapeutic horticulture program seeks to help people increase their quality of life by providing a verdant healing environment, abundant creative opportunities, and caring staff and volunteer support.
The judges were:
Patty Cassidy, vice president of the American Horticultural Therapy Association
Barbara Kreski, director, Horticultural Therapy Services, Chicago Botanic Garden
Julie Tracy, president, Julie+Michael Tracy Family Foundation/Growing Solutions Farm
Isabel Fuenzalida, culture and organizational development, Sakata Seed America
Mike Lizotte, owner/managing partner at American Meadows
Tim Hodson, editorial director at Greenhouse Product New and NGB President
Case contest winners win an all-expenses-paid trip to Tomahawk
Case Construction Equipment says it has partnered with ACM/CMA award-winning artist Jon Pardi to launch a contest designed to recruit new operators to the construction industry.
Case says contest winners will have the opportunity to learn how to operate equipment alongside the country music singer, who in addition to working construction in the past has a passion for the industry and Case equipment.
As part of the first-of-its-kind contest, Case says five winners across the U.S. will win an all-expenses-paid trip to the Case Tomahawk Customer Center in Tomahawk, Wisconsin, with the multi-Platinum entertainer to go through a three-day training program that Case says will teach them the basics of equipment operation and safety. Case says the winners will also have the option to bring one guest with them to go through the training, but travel expenses aren't included for guests.
Interested participants can enter by filling out a short entry form or receive entry details by texting "CASE" to 31996. Entry details will also be shared at each stop on Pardi's Heartache Medication Tour.
The deadline for entry is Dec. 1 and winners will be announced in Jan. 2020. See rules and restrictions here.
"This contest provides a once-in-a-lifetime opportunity for fans to hang out with one of the biggest names in country music, while also learning a new skill that may spark an interest in a future career in the construction industry," says Debbie Townsley, director of marketing — North America, Case Construction Equipment.
"There's nothing like Tomahawk — you operate and learn about equipment while feeling like you're on vacation at a great Northwoods lodge," says Pardi. "I can't wait to spend a few days with fans operating equipment and sharing this experience with them."
Bayer launches Flex Solutions
The Turf and Ornamental (T&O) business of Bayer has announced the launch of Flex Solutions, a new online ordering platform that the company says gives customers the freedom and flexibility to create solutions with the products that best suit their needs.
Bayer says the new platform launch coincides with the beginning of the company's early order program, which runs Oct. 1 through Dec. 6.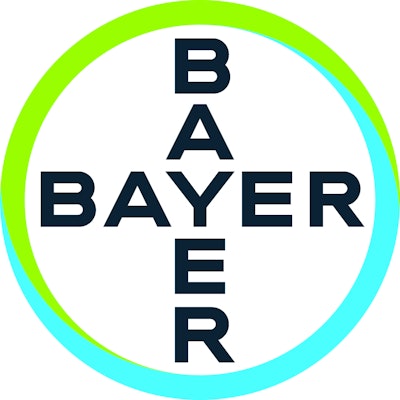 Bayer says the Flex Solutions platform was designed as an intuitive digital tool that moves away from the notion of pre-assembled PAKs of products and instead allows customers the ability to search for relevant solutions, easily identify the best savings opportunities and purchase only the products they need for the environments they manage.
"One of the greatest benefits of this platform is the freedom of choice for our customers," says Mark Clodfelter, Bayer product manager. "They have always wanted the ability to customize their purchases, and now we are thrilled to be able to deliver that experience for them."
Through the Flex Solutions online ordering platform, Bayer says customers will be able to:
Easily find solutions and savings by accessing previous order history
Pick only the products they want – search all product solutions based on growing area, turf type and acreage
Identify savings through the rebate finder – look for the blue tags to see recommendations and tips in real time while shopping online
Search pest solutions and receive a list of recommended products
Easily access pricing, customer support and product information from a mobile device
Work with a network of trusted advisors for recommendations and support throughout the ordering process
In order to participate in the early order program and create Flex Solutions credentials, Bayer says customers must have a My Bayer Rewards account. Once this is complete, customers will be able to create their Flex Solutions login credentials and access the platform that offers flexible ordering and cost savings.
STMA to host 31st annual conference and exhibition
The Sports Turf Managers Association (STMA) announced that it will hold its 31st annual conference and exhibition on Jan. 13-16, 2020 in West Palm Beach, Florida.
STMA says that more than 1,600 leaders in the sports field industry will gather at the Palm Beach County Convention Center for four days of industry education, networking events and exhibitor demonstrations.
STMA says the summit will kick off with a volunteer field rebuild at a nearby facility in need of renovation, in partnership with Project EverGreen. Other events throughout the week include a Sports Turf Talk Show, Women's Forum and Lunch and the STMA Awards Reception and Banquet, where the Founders' Awards will be presented among others.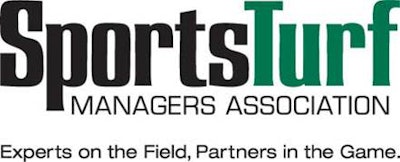 STMA says participants can also enjoy the "Seminar On-Wheels" tour which will include a visit to one of the most unique venues in sports, Hard Rock Stadium, home of Super Bowl LIV in February, the Miami Dolphins, University of Miami and the Orange Bowl.
Additional stops include FAU Stadium (Florida Atlantic University), newly opened Palm Beach Gardens North County District Park, Dean Chevrolet Stadium (Spring Training Home of the Miami Marlins and St. Louis Cardinals) and FITTEAM Ballpark of the Palm Beaches (Spring Training Home of the Houston Astros and Washington Nationals).
"Since 1988, the STMA conference has been a global gathering for members to connect and collaborate on best practices and innovations that will move our industry forward for years to come," says Kim Heck, CAE, CEO of STMA. "This once-a-year event brings together seasoned experts, academics and industry professionals to provide an exceptional learning experience for participants."
Fifty learning sessions are on the schedule for 2020 in addition to panels led by commercial representatives and renowned sports field managers, along with leaders from professional sports stadiums, universities, high schools, parks and recreational facilities. Learning sessions will consist of seven tracks including turfgrass management, facility management, pest and environmental issues, water, soils, baseball and professional development.
STMA says turfgrass management programs nationwide will enter a team of up to four students in the STMA Student Challenge for a chance of winning one of two $5,000 grants. The competition will test the students' skills and knowledge of the sports field management industry.
STMA says students will be challenged in a variety of knowledge areas including turfgrass identification, soils, fertility, irrigation and drainage, pest management, sports field maintenance practices, human resource management, among others.
After raising more than $40,000 last year, the SAFE Foundation will once again host an array of fundraising events including a live memorabilia auction, two silent auctions, a bowling competition and a golf tournament at North Palm Beach Country Club. All proceeds will benefit the scholarship, research and educational outreach programs.
Registration is now open.
Ewing Irrigation opens second location in New York
Ewing Irrigation & Landscape Supply has opened its second location in New York in Hastings-On-Hudson.

The company says it will carry a wide variety of products for green industry professionals, including irrigation supplies, fertilizer and chemicals, tools and accessories, golf course products, sports field materials and more.
"I'm excited to honor my family's legacy and open up my first Ewing branch," says Jack York, son of president and CEO Doug York. "At Ewing Hastings-On-Hudson, we are focused on living up to my great-grandfather King Ewing's philosophy of 'Treat your customer right.' We will be serving contractors and superintendents by providing excellent customer service, a deep product offering and the knowledge to help solve problems."
Seven new Ewing locations have been opened in the Northeast and Mid-Atlantic since March 2018.
"At Ewing, our customers are number one," says Phil Kerchner, Ewing's eastern division vice president. "We've opened seven locations within a year here, because we want to be available for contractors and superintendents with the best customer service in the industry. I'm really excited to be part of a growing company that's so focused on serving our customers."
Kawasaki appoints new president and CEO
Kawasaki Motors Corp., USA (KMC) says it is proud to welcome Eigo Konya as president and CEO effective immediately.
After three and a half years leading KMC, to industry-leading retail and market share growth, Yoshi Tamura has returned to Kawasaki Heavy Industries, Ltd. In Japan.
The company says Konya first joined KMC from 2001 to 2007, contributing to record sales revenues in the US, which led to his appointment as general manager at Kawasaki Motors Shanghai, Ltd.
The company says Konya led the team that built the Kawasaki brand in mainland China, establishing the company, developing the sales structure and strategy, growing the dealer network and emerging annual revenue over a five-year period.
Returning to KMC, Konya says he's excited to continue the success the company has achieved in recent years and looks to continue growing retail sales and market share in the U.S.
"It is a very exciting time to return to KMC," says Konya. "Kawasaki has seen fantastic retail growth in the United States thanks to the best dealer network in the industry and new, exciting models each year. I look forward to leading such a top-tier company."
The company says Konya will address the U.S. dealer network at the Kawasaki Dealer Business Meeting, Oct. 7-12, in Palm Desert, California, where Kawasaki will launch multiple new models for 2020.
Fisher Engineering, SnowEx to run pink equipment promotion
Fisher Engineering announced their support of Breast Cancer Awareness month in partnership with SnowEx.
During the month of October, Fisher says it's running a special promotion featuring limited-edition pink FisherXV2 v-plows and lift arm kits. Fisher says it will donate $100 from the sale of each pink XV2 v-plow and $50 from each sale of each pink lift arm kit to the Maine Breast Cancer Coalition, where purchasers can choose to make the donation in memory of a person that has been affected by breast cancer. Anyone interested in purchasing a pink plow or lift arm kit can contact their local Fisher dealer.
Additionally, attendees of the 2019 GIE+EXPO can purchase raffle tickets for a chance to win a limited-edition pink Fisher XV2 v-plow or limited-edition pink SnowEx Helixx 1.5 cubic yard poly hopper spreader.
"We couldn't think of a better cause to support and raise money for than a disease that affects thousands of people and families all around the world every year," says Katie Sandieson, director of advertising and business communications for Douglas Dynamics. "We're very proud that through our brands and customers, we can help raise awareness around the prevention and treatment of breast cancer."
Tickets for the raffle can be purchased for $10 at the Komen Booth (#28078). Attendees who purchase two tickets will receive a free FIND A CURE knit cap while supplies last. All proceeds from the raffle will be donated to Susan G. Komen Kentucky.