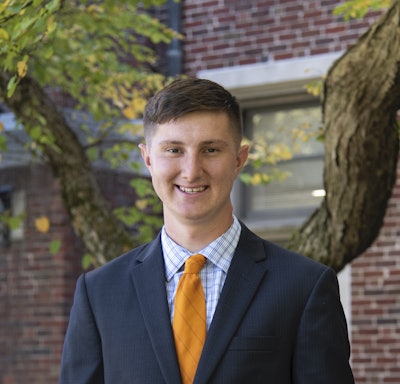 Toro announced this year's winner of the annual Toro Super Bowl Sports Turfgrass Training Program.
Conlan Burbrink is a student at the University of Tennessee majoring in turfgrass science and management. He was selected to assist the grounds crew in field preparations for Super Bowl LIV at Hard Rock Stadium in Miami Gardens, Florida.
Since 1967, Toro has partnered with the National Football League (NFL) to provide equipment and expertise to help prepare the game field and multiple practice fields leading up to the biggest professional football game of the year. In 2003, Toro and the NFL established the Super Bowl Sports Turfgrass Training Program.
Developed to recognize one student each year who has shown exemplary leadership in turfgrass management, the program encourages emerging professionals to further grow their knowledge base by assisting the grounds crew for this high-profile game.
Burbrink will work alongside NFL field directors Ed Mangan, George Toma and the Super Bowl grounds crew at Hard Rock Stadium on turfgrass maintenance, logo painting, field preparation for media day, halftime preparation and field cleanup.
Burbrink will graduate from the University of Tennessee in the spring of 2020. After his undergraduate studies, Burbrink plans to pursue his master's and Ph.D. degrees to further explore how soil characteristics impact the lower extremities of football players and ball interactions in various other sports.
"I believe there is a need to more accurately understand how a field contributes to the fatigue an athlete undergoes, especially in football," says Burbrink. "This will help provide information for all athletes and help educate coaches, administrators and others on why field maintenance is crucial for the health of players at all levels. The overall goal is to provide the athletes with the best surfaces possible, and to mitigate most of the injuries related to the playing surface, while increasing overall safety and enjoyment of the sport."
Apart from his studies in turfgrass science and management, Burbrink is also heavily involved at his university and has held several internships, including at the Oval in England, Orlando City SC and the Cincinnati Red's Urban Youth Academy. He currently works as a student assistant for softball and soccer at the University of Tennessee. Burbrink also works at the university's Center for Athletic Safety to research lower extremity injuries.
To be considered for the program, Toro says entrants had to undergo a comprehensive application process. Burbrink was selected from a large pool of candidates due to his interest in pursuing a career in turfgrass science and management, his determination to continue further education related to turfgrass safety for athletes and the involvement he has shown to acquire internships pertaining to his career. Applicants must be enrolled in at least the second year of a two-year turfgrass program, or in at least the junior year of a four-year turfgrass program.
"We know that Conlan is going to have a fantastic experience learning alongside some of the biggest names in the industry working to prepare the field for the big game," says Boyd Montgomery, CSE, CSFM, regional business manager for sports fields & grounds, North America at Toro. "Conlan has shown a profound dedication to his studies in turfgrass science and has taken his interest to the next level by pursuing several internships, and we hope this experience helps him set a foundation for a fulfilling career ahead."
The game will take place on Feb. 2, 2020, and Burbrink will be on-site helping to prepare the field during the week leading up to the Super Bowl.
NALP announces 2019 Safety Recognition Award recipients
The National Association of Landscape Professionals (NALP) recently announced the recipients of this year's Safety Recognition Awards.
NALP says this national program acknowledges industry companies that consistently demonstrate their commitment to safety. These awards are open to the entire industry.
This year, NALP says 296 awards were earned for the performance period from Jan. 1, 2018, through Dec. 31, 2018.

Award categories include: No Vehicle Accidents; No Injuries or Illnesses; No Days Away from Work; and the Overall Safety Achievement Award. Companies that participated in previous programs were also eligible for the Most Improved category.
The Best of the Best award was earned by the following companies who, for the past three years, have maintained the Overall Safety Achievement Award – Gold Level status:
Affiliated Grounds Maintenance Group, Inc. – Lake City, Pennsylvania
Clarence Davids & Co. – Plainfield, Pennsylvania
Curby's Lawn & Garden, LLC – Olathe, Kansas
James River Grounds Management – Glen Allen, Virginia
Mahoney Associates Inc. – Southhampton, New York
RSG Landscaping & Lawn Care, Inc. – Lynchburg, Virginia
Reliable Property Service Corp. – Milwaukee, Wisconsin
Snow & Sons Landscaping, Inc. – Greenfield, Massachusetts
Trio Outdoor Maintenance, LLC – Mt. Clemens, Michigan
Quality Lawn, Landscape, & Fence, Inc. – Casstown, Ohio
United Right-Of-Way – Phoenix, Arizona
Companies that participate in safety programs and win safety awards receive benefits in lower in insurance and accident costs.
STMA, MiLB announce 2019 'Sports Field Managers of the Year'
The Sports Turf Managers Association (STMA) and Minor League Baseball (MiLB) recently announced the winner of the 2019 'Sports Field Managers of the Year.'
STMA says this year's winners demonstrate the hard work and passion needed to provide attractive and safe playing fields at all levels. Amongst the honorees are multiple repeat winners including one sports field manager who is being recognized for the third consecutive season. Award recipients will receive this top honor at the Major League Baseball Winter Meetings during the Awards Luncheon on Monday, December 9, at the Hilton San Diego Bayfront in San Diego, California.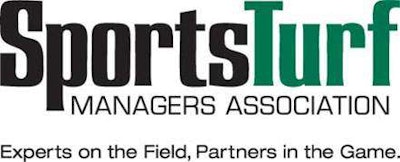 Award winners include:
Triple-A – Matt Parrott, Charlotte Knights (Charlotte, North Carolina)
Double-A – Brock Phipps, Springfield Cardinals (Springfield, Missouri)
Single-A – Mitch Hooten, West Michigan Whitecaps (Comstock Park, Michigan)
Short Season or Rookie – Ross Baron, Vancouver Canadians (Vancouver, British Columbia)
"The stellar submissions for this year's MiLB Sports Field Manager of the Year awards highlights the critical role that STMA members play in presenting first class venues for players, coaches and fans," says Kim Heck, CAE, CEO of STMA. "We are proud to honor the widespread talent and tireless commitment to excellence of our Minor League Baseball sports field managers."
Matt Parrott from the Charlotte Knights (International League) repeats for a third time as the Triple-A 'Sports Field Manager of the Year' award winner after receiving the honor in 2017 and 2018. He also won the award in the Double-A class in 2011 as a member of the Bowie Baysox (Eastern League). Parrott's other accolades include winning the 'Eastern League Diamond Pro Sports Field Manager of the Year' in 2011, 2014 and 2015.
Brock Phipps wins the Double-A 'Sports Field Manager of the Year' award for the seventh time as a member of the Springfield Cardinals (Texas League). He previously won the award in 2008 and from 2013 through 2016. Hammons Field, home of the Cardinals where Phipps is the Head Groundskeeper, has become one of the most decorated venues in professional baseball, winning Double-A Field of the Year a record setting six times.
Mitch Hooten from the West Michigan Whitecaps (Midwest League) wins the Single-A 'Sports Field Manager of the Year' award for the first time. His team worked diligently to provide a premier playing surface for the future stars of the Detroit Tigers. A 2012 Graduate of Mississippi State, Hooten spent the 2016 season as the Head Groundskeeper for the Beloit Snappers.
Ross Baron wins this year's Short Season/Rookie 'Sports Field Manager of the Year' award as a member of the Vancouver Canadians (Northwest League). He began his career in 2012 when he completed an internship with the World Series Champion Washington Nationals. A native of Gibsons, B.C., this marks the first time that a Canadians Head Groundskeeper has been recognized with the award.
STMA names 2020 'Innovative Award' winners
The STMA also named Pioneer Athletics and FieldTurf as their Innovative Award winners.
The Innovative Awards Program recognizes STMA commercial company members who have developed a product, service, equipment or technology that substantially enhances the efficiency and effectiveness of the sports turf manager and/or makes the playing surfaces safer and/or more playable for athletes.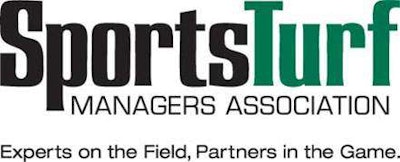 Chosen by STMA's Innovative Awards Task Group, entries are evaluated on a wide range of qualities including whether or not they fill a need; are creative; save time and resources; are cutting-edge; make a task easier or more productive; improve quality; protect the environment and improve efficiency.
"Sports Field Managers must account for countless variables on a daily basis," says Kim Heck, CAE, CEO of STMA. "Pioneer Athletics and FieldTurf have each delivered breakthroughs that streamline efficiencies in ways our industry has not seen before."
Pioneer's ready-to-use product was built as a variation of their premium Game Day paint, specifically designed to cure faster, without rewetting the surface. After years of research, the innovation was developed as an alternative for locations with regular high humidity or seasonal cool temperatures and moisture. Noted for generating better grass health, the paint is available in standard and custom Game Day colors.
"Customers, new technologies and environmental awareness all fuel our commitment to innovation," says Doug Schattinger, president of Pioneer Athletics. "We are devoted to delivering new products that advance the sports field industry."
Also winning the Innovative Award is FieldTurf whose expertise in football, soccer, lacrosse and rugby playing surfaces among others is known globally. Their FieldTurf Genius features revolutionary technology which allows sports field managers to monitor the number of athletes on a playing surface and the hours of use. This data is used to deliver in-depth reports on executed maintenance and usage along with sending maintenance alerts when needed. This allows sports field managers to track and monitor service via a live dashboard from their desk.
"FieldTurf Genius is more than advanced technology, it is a major breakthrough for field owners," says Eric Daliere, president of FieldTurf. "This truly reinvents field management and maintenance and we are proud to continue to develop new and innovative solutions for facilities."
PBI-Gordon announces new sales rep
The employee-owners of PBI-Gordon recently announced that Jim Canning has joined the company as a sales representative.
Based in Elgin, Illinois, the company says Canning is responsible for PBI-Gordon product sales to golf course and turfgrass management customers in the Chicagoland.
Recently, Canning was the head golf course superintendent at White Eagle Golf Club in Naperville, Illinois, a position he held since 2009. While there, he helped the private, 27-hole club achieve Certified Audubon Cooperative Sanctuary Golf Course status. Before that, he held head and assistant superintendent positions at clubs in Illinois and New York.
Canning holds a Bachelor of Science in horticulture and turf management from Rutgers University and a Bachelor of Arts in political science from Purdue University. He currently serves as the treasurer/secretary of the Midwest Association of Golf Course Superintendents, is a member of the Chicago Association of Golf Course Superintendents, is a member of the United States Golf Association and is a member of the Illinois Turf Grass Association.
"Jim Canning's connections and experience in working in Chicagoland, coupled with his deep understanding of the area's agronomic issues, will be a tremendous asset to our customers," says Neil Cleveland, vice president and general manager of PBI-Gordon.