Lawn care and landscape management crews spend a considerable amount of time on the road between jobsites, and Lytx, a video telematics solution, provides owners with the ability to improve their crews' driving behavior.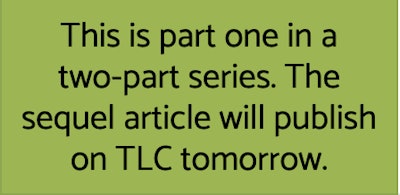 Lytx's Driver Safety Program uses DriveCam Event Recorders that do more than the average dashcam you can buy off of Amazon.
"These technical pieces of equipment not only capture video, but they have things like GPS, an accelerometer and other technology that really capture a lot of things that are going on in and around the vehicle," says Carol Roden, senior product marketing manager at Lytx. "With this information, we've built this platform that allows you to really know what the facts are and you can actually go in and retrieve the data, retrieve the video, retrieve whatever you need, whenever you need it."
With the videos that Lytx collects, the company's review center can pinpoint risks and unsafe driving behaviors that can then be coached.
"We have over 100 billion miles of human-reviewed data and that has helped us refine our algorithms," Roden says.
Lytx has 60 behaviors that it can track in driver safety. All of the unsafe behaviors can lead to collisions or near collisions, and it is the awareness and coaching that can lead to change.
"I've heard people say that when they show videos to their drivers that their drivers are completely blown away that they were as distracted as they were because at the time and in the moment, they didn't feel like they were looking away from the road for that amount of time," Roden says. "When you actually see it on the video, it's sobering."
Roden says a lot of their customers will look at the summary of their top risky behaviors that their employees are doing and focus on what needs to be addressed from there.
Lytx offers a vast number of resources to help with coaching employees who are exhibiting unsafe driving habits.
What sets it apart from other driver safety programs
Lytx has been around since 1998, originally called DriveCam, Inc. before rebranding in 2013.
"We've been doing this for 20 years," Roden says. "So, we've developed this really rich workflow that is proven and it works, but beyond that we also have a lot of configurability in our system that a lot of other people don't have."
Roden says all of Lytx's options are configurable so customers can build the solution that they need, such as opting out of having an in-cab facing camera, if they so choose.
Smaller landscaping companies that don't have the resources to handle a full coaching program can take advantage of Lytx's risk detection service. The risk detection service uses artificial intelligence and machine vision to identify some of the riskier behaviors such as using cell phones, smoking or driving unbelted.
Another element that sets Lytx apart from other vendors is that users can go retrieve a video at any time. Lytx can store up to 100 hours of video recording. Users can get alerts for any certain type of event and they can then download and save any video they need.
Users can either rent the hardware or buy the cameras outright. There are several different camera types to choose from as well.
"Depending on how big you are, you can get some discounts based on how many units you have involved," Roden says. "With the rental option, that's a really great option for people who want to pay month to month and have a monthly rate on each vehicle."
As for the ROI, Roden says for about every dollar invested in the drive cam technology and the safety program, companies get about $3 to $6 back, thanks to better insurance premiums and less workers' comp claims.
Lytx is subscription-based. The price range varies depending on the company's needs.
"It can go anywhere from $25 a month to $50 a month per vehicle," Roden says. "That completely depends on what program you want to run. Our people are really good at configuring the right solution."
If you are looking to change driver behavior, Roden advises going with the Driver Safety Program, but if you are just wanting to identify some common risks and manage from there you can go down in price and opt for the risk detection service.
Check back tomorrow for part two of this article, where Integrated Landscape Management shares how Lytx has helped their company's level of safety improve.