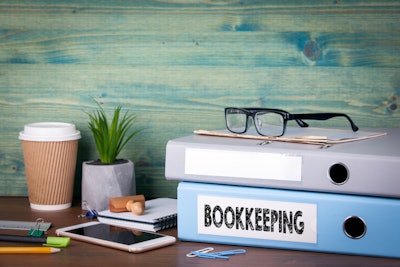 No matter how successful your business is, there are always ways to improve productivity and get a leg up on the competition. Here are six tips that will help your business stand out.
Payroll and bookkeeping
Who has the time to balance books or run payroll when there is still work to be done? A full-service payroll service could be a solution. Many payroll services offer time-saving automated features that do much of the leg work for you. Employee-friendly interfaces allow them to onboard by themselves allowing for more time to focus on the work.
Keeping your finances in order is crucial to the well-being of your business. There are lots of options out there for small business accounting software that can help. The PCMag team has put together a list of reviews of some of the best accounting software options.
If you want to keep all of your business banking in one place, consider an online banking option that caters to small businesses. Many are designed for small business owners and freelancers who do not have time to wait in line at a traditional brick and mortar bank. Cash deposits can still be made with access to ATMs virtually anywhere, and you can track spending, manage cards and utilize a built-in bookkeeping service from anywhere.
Virtual technology
One of the biggest challenges in getting the job done can occur in the very beginning: making sure you and your client share the same vision.
Landscape design software takes the guesswork out of the equation allowing for more time to be spent completing tasks. You can create 3D models, sharp digital images or detailed overviews that only include the plants and other elements that are available to you.
The best part? Many of these landscape design programs are available for free, while others may require additional payment for access to the full range of features.
Scheduling and organization
Planning is key to the success of any business, and it can be a lot for a small team to keep track of. With online scheduling software, you can handle everything from client management to disclaimer forms and waivers. Two-way external calendar sync ensures that you never miss out on any client meetings, phone calls or internal events.
There is even field-service software built specifically for landscaping and similar industries that allow for scheduling, planning, client communication, and project designing all under the same umbrella.
Robots and batteries
With environmental concerns becoming more and more pressing, it is important to do what you can in the field to help decrease the negative impact. One way is by using battery-powered equipment on your next job. Not only do they help the environment, but they tend to be lighter, more portable and many systems have interchangeable, rechargeable batteries.
Sometimes having an extra hand can make all the difference. A programmable lawn robot can handle some of the workload, like mowing, while you and your team can focus on other aspects. Popular Mechanics shares a list of some of the best robots and battery-operated outdoor tools for your next assignment.
Go green
While it's important for a landscaping team to be environmentally conscious, customers need to think this way, too. Providing your clients with eco-friendly ideas for their desired products or design can help them maintain their beautiful new landscape in a green-friendly way.
Xeriscaping is a great option for many clients that wish to reduce their environmental impact. This landscaping philosophy has been around for decades but is experiencing a growth in popularity. By using primarily native, drought-resistant plants, water usage can decrease significantly.
Events and training
With so much focus set on the future of the landscaping business, looking to the next generation of workers is vital. Recently, Total Landscape Care shared a three-part series on ways to increase interest in the incoming workforce. Recruiting and training young workers will allow your business to grow this year and beyond. Integrating new technologies and equipment at the on-set will allow these young employees to help your business to be more efficient and ready for the newest, latest advancements that the near future will bring.
If you are still looking for ways you can beat the competition this year, consider attending a green industry event. Throughout the year and all across America, many expos and trade shows will present the latest products, trends and innovations to the green industry.
There will also be many contests and events tailored toward students and young professionals looking to be recruited by landscaping companies. Many events will include training opportunities for seasoned professionals, as well. It never hurts to brush up on some skills or acquire some new ones in this ever-evolving industry.
EDITOR'S NOTE: This article was written by Meredith Young, a financial expert who enjoys educating others. In her free time, Meredith loves to travel, sample the cuisines of different cultures, and spend time with her family and golden retriever, Daisy.