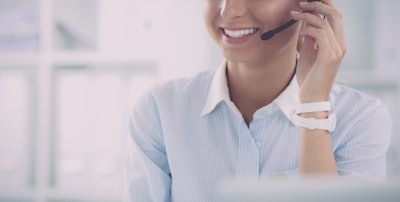 As we discussed yesterday, several landscaping companies have been told to temporarily shut down physical labor operations due to being deemed non-essential workers in their state or county.
With this in mind, Michelle Myers, founder of Pink Callers, says now could be the perfect time to look into utilizing their remote customer service representatives to help keep your business on task and moving forward.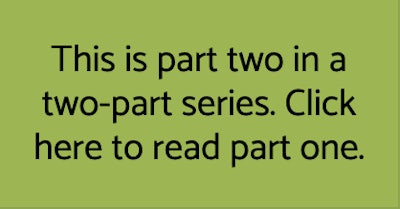 "Leaning into technology is something all landscape companies could be doing at this time," she says. "I'd really like them to understand that having some tools in place like automated services, having excellent phone, text and email communication, offering online quoting and sending email proposals, having payments online and more will help them right now."
Myers says that based on the success rate of the companies already working with them, she believes that the more access your customers can have online, the better your company will fare during these times of quarantine and social distancing.
Myers says at first, many customers might think Pink Callers is simply an answering service, but she says the company is much more than that. When landscapers decide to partner with Pink Callers, Myers says one customer service representative is assigned to the company, and that representative will operate remotely to use software and tools to connect their team to the clients in the field.
"We can hit the ground running really quickly," she says. "We pull the customer in, put them in the customer relationship management (CRM), solve the problem on the first call and move them into your pipeline immediately."
Myers says these representatives work on several different software platforms, and the team is trained to take care of all communication, both incoming and outgoing, as well as work directly in the client's CRM to manage the business remotely.
By using this system, Myers says landscapers can be out in the field and still receive real-time updates, customer communication and other pertinent information to complete a job.
One piece of technology that Myers says many landscapers could utilize is Trello, which helps customers organize their business.
"What we've found is that it's nice to use it as a repository for all the information about your business," she says. "A lot of landscapers have all of this great information in their heads, and they have no one to help them with it if they did need help to hire somebody."
If your company is seeing a bit of downtime currently, Myers suggests taking this time to create a Trello board for your company and start working to organize it. Myers suggests having Trello lanes for company information, contact information, service area maps, featured services you offer that your competition might not, FAQs and more.
"It seems very daunting, but I find that once they start this process and start putting their own information in, they absolutely love it," she says. "Setting up a Trello board is a good idea, doing some research on a CRM if they don't have one and doing some of the free trials is super smart to do now if they have time."
With the green industry specifically, Myers says there's a lot of growth opportunity out there for companies to start embracing some sort of technology platform.
For those already using services like Jobber and Service Autopilot, Myers says both can be easily integrated into Pink Caller's Trello board layout.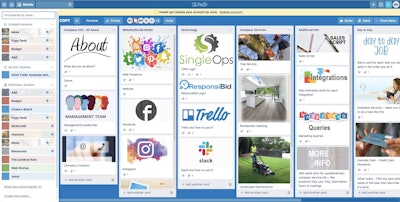 Myers says the service costs are similar to hiring a traditional employee, as they'll charge between $20-$30 an hour, but Myers notes that since these employees are remotely located, there will be no overhead costs associated with hiring.
"I think that working remotely is going to be pretty normalized after COVID-19," she says. "It won't be as scary because everyone will have done it, and I think once people go through that process, we're going to be poised to help people."
To get set up with Pink Callers, Myers says the company will conduct an initial discovery call so landscapers can be added to their appointment calendar. Those interested will either schedule a time with either Myers or her husband, Doug.
Users are allowed a three-day free trial period where they can test the system out for themselves; currently, Myers says they are waving their set up fee. Once the trial period is complete, landscapers can then decide whether or not they want to continue using the service.
"It's a different way of working, and it takes a lot of trust," she says. "You kind of have to give over the reins of your business, and you have to give us access to your emails and phones. Guys can be a little bit nervous about some of that, which is totally understandable, but we have a real commitment to transparency in our business."
Myers says that everything her Pink Callers team does is performed in the communication platform Slack because the company is an advocate of open communication. Myers says Slack allows her team to see what's going on with her team, as well as allow the business owner to see what's going on with their team and how the teams are interacting.
In her experience with the landscaping companies they currently work with, Myers says this setup helps take away some of the fear and unease because owners can actually see work getting done and see things progressing before their eyes.
Myers says Pink Callers has worked with green industry companies for about nine years now, and they truly understand what makes landscaping companies tick, as well as the pain points they struggle with on a daily basis.

"We understand the process of gaining customers, having route density, understanding how to be strategic with your time and your service area, making sure crews are being as efficient as possible and we understand that scheduling and logistics are really how you win the game," she says.
Myers believes once the coronavirus has run its course, customers will be more inclined to use these technological methods due to the convenience it offers and because they've already gotten used to it in the meantime.
"I think that's going to be something people will want to be able to market in the future when we get back to whatever normal we can," she says.