Daily operations are looking different for landscapers nowadays with the current coronavirus (COVID-19) pandemic, and some companies have temporarily shut down physical labor jobs due to their non-essential business status.
If you are currently experiencing a temporary closure of your physical operations, keep in mind that there are still numerous tasks that can be accomplished in the meantime.
See how other companies are taking advantage of this time to catch up on certifications, office and human resources (HR) training and more.
Customers and employees
Austin Moccia, owner and CEO of Moccia Lawn and Landscape, Inc. in Grosse Ile, Michigan, is currently experiencing a temporary shutdown of physical operations.
Like most around the country who were told they were non-essential, Moccia was shocked by this order, but instead of looking at this as a complete downturn for his company, he's taken this time to ramp up his phone and online communication with customers to complete projects digitally.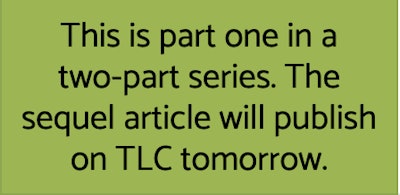 Moccia says that during this time of crews not physically working, it's important to still video conference and communicate with customers to ensure their project pipeline continues to grow while they wait to return to full operations. Moccia adds that his company is still operating seven days a week, and customers are always welcome to reach out.
"We're trying to maintain some sense of normalcy while fitting in with those restrictions," he says. "We're not sitting idle."
Moccia admits that it has been different for him to have to use technological means to talk with customers, as he believes one thing that's helped his company excel in becoming a top competitor in their market is the fact that they place great importance on meeting customers face-to-face.
"My style of doing business is very personal, but I think it's most effective business-wise because it's human nature to be able to interact with someone in person," he says. "That's how you build trust, comfort and relationships. Not being able to meet with people as much in person unless we're six feet away from each other has been a little bit difficult."
Moccia says the growing fear surrounding the virus is also concerning to him, as he believes people may now hesitate to reach out for consultations due to fear of contracting or spreading the virus. Moccia adds that he's been in business since 2004 and has never seen the level of hysteria rise to this level.
"When you have that kind of hysteria in the marketplace, it influences consumer decisions," he says. "So, we're not seeing the level of bookings that we normally would, but for the people who are interested, we've developed those workarounds, one of them, obviously, being meeting digitally and giving people the comfort to do that."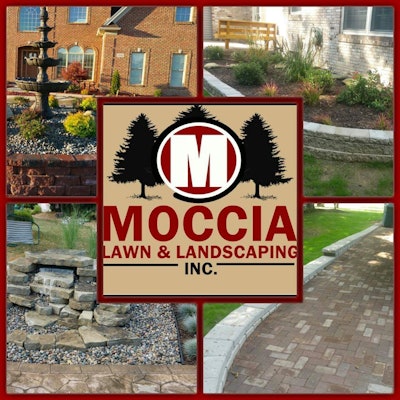 For customers who have reached out about doing business digitally, Moccia says they seem very excited to have the opportunity to work with their landscaper from the comfort of their own home.
"Reassuring your customers and staff goes a long way at dissipating and extinguishing unnecessary stress and fears for everyone, and it eliminated that uncertainty," he says.
Typically, Moccia says they would have started their season around April 20, but now they are pushed back to at least May 1 to make sure they can get their project pipeline built back up.
Moccia says they normally are booked out three months in advance this time of the year, and he hopes they are able to maintain some semblance of that as they get closer to the start of the season. Thankfully, he says they have not seen any hard cancellations as of yet.
When the order first went out that landscapers in the area were deemed non-essential and would have to temporarily close, Moccia said the first thing he did was notify his team that he would not be laying off anyone during the shutdown.
"I've been very clear with our entire team that we will not be doing any layoffs; that's not how I do business," he says. "We're not going to be reducing salaries. I take my responsibility as CEO very seriously, and this is something where I set this early. I told them I needed calm, concise execution of whatever orders we give, but most of all, we need calm and professionalism."
Making the most of it
Since employees aren't able to complete installation projects, Moccia says they've taken advantage of this time to complete necessary fleet maintenance so their equipment is ready to roll once the order is lifted.
Along with that, he says this could be the perfect time for your team to conduct any virtual team-building meetings, hold important meetings, complete any necessary certification updates or catch up on HR work you'll need to have completed before you start to work. For now, Moccia says to use this time to your advantage.
"Don't waste this time," he says. "People get depressed that we can't do a lot of things we normally would as easily as we would, but using this pause to work on issues internally is really what we're doing. And I hope other companies do as well, so they remain viable and competitive once business as usual, to an extent, comes back."
Since customers will be spending much more time at home, they will look at and be in their yards more, which means more than likely, they will realize they could use some landscaping soon.
Moccia says offering those people the means of contacting you and getting that message out to the community that you are still able to meet and maintain customer contact could prove extremely helpful to your business.
"My belief is that this is going to pass, one way or another," he says. "In the meantime, we're going to remain working so we aren't at a loss with this time. We're using this time for something productive. We're doing as much as we can right now so that when that order is lifted, it's not like we're just waving the checkered flag to start the race. We've already got our racecar engine going, we've got our driver in it and we're ready to go."
Check back tomorrow for part two, where we'll take a look at a remote service you could utilize during this time of shutdown that could help keep you organized and on task.