For 25 years, the National Association of Landscape Professionals (NALP) says Renewal & Remembrance has provided the green industry with the opportunity to honor America's veterans by lending professional skills to care for and beautify Arlington National Cemetery.
"It is because of the incredible impact of this event that we've taken the deliberations very seriously around how and when to host Renewal & Remembrance 2020 in light of COVID-19," says Britt Wood, NALP CEO. "Arlington National Cemetery is currently closed to the public and although they may be open in July, they do not anticipate being able to host large events this summer. As a result, we have made the difficult decision to cancel Renewal & Remembrance and Legislative Days for 2020."
Wood adds that Arlington National Cemetery has indicated that NALP will likely be able to host a small ceremony this summer in honor of those buried at Arlington National Cemetery and to highlight the lasting impact the green industry has made on the grounds.
NALP says they hope to be able to live stream this ceremony, and they will share details once it's confirmed.
"On behalf of the Renewal & Remembrance committee, the NALP staff and the board of directors, we will miss working side by side this summer," says Wood. "We thank all of the sponsors and volunteers who stood ready, willing and able to come together for a great cause."
NALP says the next Renewal & Remembrance will be held on Monday, July 19, 2021. NALP adds that the Legislative Days on the Hill will be held in conjunction with the Workforce Summit in late winter/early spring of 2021.
NALP has also extended the deadline for its Safety Recognition Awards.
NALP says the Safety Recognition Awards recognize companies who consistently demonstrate their commitment to safety, help to benchmark a company's safety performance and improve safety practices, and they can also provide recognition for employees for a job well done.
All landscape industry companies and branches are welcome to participate. To ensure that your company has time to complete your application, the Safety Recognition Award deadline has been extended to June 15, 2020.
TaskEasy and Cub Cadet offer free lawn care to healthcare workers
To support the first responders and emergency workers during COVID-10, Cub Cadet is partnering with TaskEasy to offer them free lawn mowing.
Cub Cadet and TaskEasy say they are offering a free month of lawn mowing service (up to two cuts, every other week) to doctors, nurses, paramedics, emergency medical technicians, police officers and firefighters. To apply for the free service, click here.

"Cub Cadet is inspired by the daily sacrifices made by our first responders and emergency health care professionals as they care for our communities," says Heidi Ketvertis, vice president of marketing, Cub Cadet. "Through this simple gesture of providing lawn mowing, heroes can return home with one less task to do. We hope this service helps them and their families during a challenging time."
To make the offer available, Cub Cadet says it is donating the costs for TaskEasy contractors for services provided to these frontline emergency workers, up to $200,000.
"Helping thousands of first responders while providing additional work to our contractors really motivates our team," says Ken Davis, CEO and founder, TaskEasy. "This pandemic has disrupted ordinary life for every American in ways big and small. Through this partnership, Cub Cadet and TaskEasy are doing as much good as we can for those who are putting it all on the line for us."
Kawasaki introduces the FX1000V EFI engine
Kawasaki says its EFI engines received an infusion to its line-up with the new FX1000V EFI.
A 38.5 HP SAE certified engine, the company says this unit brings the family to a total of five engines, providing the essential ingredients for commercial mowers and heavy-duty industrial and construction equipment. Kawasaki says the FX1000V EFI joins the FS730V, FT730V, FX730V and FX850V engines as the largest and most powerful option available.
Like all of Kawasaki's EFI engines, the company says this engine features an integrated electronic throttle control and boasts serious strength with three valves per cylinder, a commercial canister air filtration system and magnetic clean-out ports for easy tool-less maintenance.
With a distinct design differentiating it from other Kawasaki units, the company says it even looks new and features a uniquely designed rain cap cover and new hex-shaped screen guard.
Kawasaki says its open-loop EFI system provides simple, efficient, reliable performance for the toughest of in-field operational requirements. The company says the integrated electronic throttle control instantly adjusts engine power-to-load, for maximum cutting power at higher speeds, cleaner mowing in heavy turf and fewer re-cuts.
Kawasaki says the high-pressure returnless fuel system offers consistent fuel delivery and maintains smooth operation in high-temperature conditions, and economy and efficiency are heightened via Kawasaki's multi-port sequential fuel injection, providing high-precision fuel delivery to maximize power-per-stroke, achieving more work with less fuel.
At the heart of the FX1000V EFI is Kawasaki's ECU; the advanced electronic control unit is constantly monitoring ambient conditions and real-time engine performance to adjust as needed and deliver optimum power and efficiency, regardless of the mowing conditions.
The company says the EFI system coordinates with OEM systems for seamless, efficient integration of controls, sensors and displays.
Echo announces the launch of new hand pruners
Echo Incorporated recently announced the launch of the HP-42, a hand pruner designed to help increase yields for hydroponic growers.

The company says the HP-42 is the lightest and most user-friendly precision-cutting hand pruner in the Echo line-up.
"When done properly, pruning eradicates any excess green tissue, which leads to an increase of the plant's energy, ultimately resulting in higher growth; it's a key component to increasing yields," says Jason Wilk, product manager, Echo Incorporated. "The new Echo HP-42 precision snips deliver the cutting and versatility needed in a wide range of cutting applications, season after season."
With a stainless-steel blade that cuts up to half an inch, Echo says the HP-42 is ideal for precise trimming and thinning of stems, buds and flowers. The double-beveled, tapered tips are designed for fine pruning, while the non-slip rubber grip and composite handle allow for added comfort and strength. MSRP is $9.99.
ASLA offers free student membership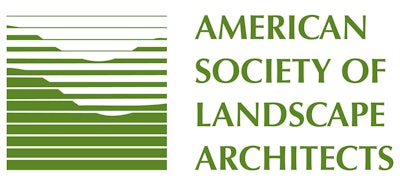 The American Society of Landscape Architects (ASLA) announced that any students qualifying for student, student affiliate or international student memberships can join the Society free of charge.
"ASLA is committed to fostering the next generation of landscape architects," says Wendy Miller, FASLA, president of ASLA. "Students are being hit particularly hard in these difficult times. ASLA wants to make sure we're there to provide resources, encouragement and professional development opportunities for students looking to move forward in landscape architecture."
Student ASLA members will gain access to a suite of educational and professional resources, including:
ASLA exclusive mentorship program, connecting students with professional mentors
Membership in one of 20 professional practice networks
Free access to the ASLA online learning library, JSTOR and virtual portfolio reviews
Access to JobLink–ASLA's platform to connect landscape architecture job seekers with hiring firms
Preparation materials for the L.A.R.E. examination
Opportunities to shape the Society's future through participation in various committees, such as the Climate Action Committee and Student Advisory Committee
Digital subscription to the Landscape Architecture Magazine
Mejor to introduce bilingual landscape business management software and app
Mejor recently announced the release of a new feature to its application. The only one of its kind, Mejor says the application is introducing its bilingual feature, which is a toggle switch that's accessible via mobile device, tablet or desktop and allows a user to switch from English to Spanish.
"We were seeing an interesting trend within the landscape industry," says Charles Miller, president and CEO Charles Miller Companies and Mejor founder. "The more businesses we came in contact with, the more we realized the majority of them were dealing with a pretty significant language barrier. I am bilingual myself after working in this industry for over 30 years, so I could only imagine how difficult it would be if I wasn't able to direct my crews effectively. With these findings, we went back to the drawing boards with our developers, so we could help resolve these difficulties for landscape companies and that is just what we did. We are proud to offer this feature and think it is a huge asset to the day-to-day business but also the bigger picture. We believe our subscribers will see how much more efficient and productive their crews will be and also how beneficial it is in building a better culture and work environment."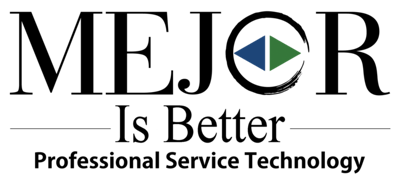 Mejor says it has also introduced a bilingual option to its website, so business owners will be able to fully understand the benefits that this landscape business management software has to offer.
The subscription-based service costs about $8/day, with a limited-time 60-day free trial. It includes:
Daily profit tracking to help businesses better understand crew outputs and enhance efficiencies
Automated communication functions to improve customer service and reduce administrative time and costs, including real-time client reports and customized scheduling texts
Payroll management, including creating accurate payroll reports
Enhanced project management and scheduling abilities, including client priorities and property details, quick 'task assignment' functionality communicated directly to the field
Online client and employee portals with 24-hour access to client service history records and details on assigned and completed tasks, improving accountability and transparency for employees, crews, managers and clients
Buyers Products extends line of American-made landscape trailer accessories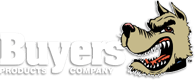 Buyers Products announced that they will now offer an expanded line of racks and accessories for landscape trailers.
Buyers says it manufactures the racks for trimmers, hedgers, blowers and other landscape equipment in its production facility in Northeast Ohio.
"We built these for the professional landscaper," says Cynthia Eubank, landscape accessory product manager at Buyers Products. "Landscapers invest a lot of money in their equipment. High-quality, made-in-the-USA storage solutions help ensure that equipment stays in optimal working condition and remains secure. Really, it's all about maximizing time spent on the job."
The company says the line is focused on simple-to-use racks with minimal out-of-the-box assembly. Highlights include an "all-in-one" storage solution that Buyers says leaves the floor below it open for riding mowers. It includes a basket with space for gas cans and loose items, a rack for blowers, a trimmer line holder and an optional rack for hand tools.
Other features include a lockable blower rack, a lockable "multi-rack" for chainsaws or hedge trimmers and multiple sizes of trimmer racks.