Independent We Stand recently announced that Sykesville Main Street in Sykesville, Maryland, was recognized as the $25,000 winner of the 2020 America's Main Streets contest.
The group says a record-setting 1.5 million total votes were cast by the public nationwide in the fifth annual contest — a 52 percent increase in voting over last year. The group says the COVID-19 pandemic drove voters to support small businesses that would benefit from winning the contest.
Sykesville garnered unprecedented votes and its nonprofit Downtown Sykesville Connection (DSC) now plans to dedicate prize winnings to the DSC's nonprofit activities and programs for the sustainability of its 44 downtown small businesses.
"Winning this contest is about more than just adding another accolade to our already wonderful list of accomplishments as a Main Street program," explains Julie Della-Maria, executive director of Downtown Sykesville Connection. "It allows us to provide even more support to our local business community in a time of dire need. Along with an existing microgrant program with the Town of Sykesville, we plan to use our cash prize to help our members get through the coronavirus crisis."
Planned initiatives earmarked for the cash prize include:
Creating and marketing virtual "shop small" events.
Assisting with retrofitting Main Street for social distancing shopping by creating outdoor waiting/dining plazas.
Organizing and coordinating themed shopping events to include scavenger hunts, shopping raffles and art strolls.
Creating and producing printed advertisements, radio ads and video commercials for downtown Sykesville shops, boutiques and restaurants.
"The hands-on approach the DSC is planning to support its small businesses and, in turn, its community during the COVID-19 crisis is a testament to the importance and impact America's Main Streets can have," says Bill Brunelle, co-founder of Independent We Stand. "A strong Main Street has a direct impact on the success and survival of independent businesses. Downtown Sykesville Connection is doing all the right things."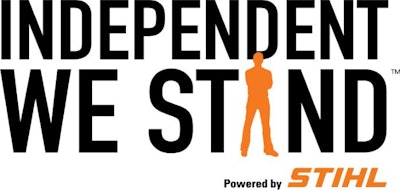 Sykesville is home to 4,400 residents with a vibrant downtown area rich in history, art displays and annual events programmed by the DSC. Located along the Patapsco River, the former railway hub celebrates and preserves its rich history through attractions like the S&P Railway model train displays and the Little Sykes Railway Park. Sykesville is also a state and nationally dedicated Main Street Community.
As part of its ongoing mission to promote small businesses, Independent We Stand says it created the America's Main Streets contest to promote the important role main streets play in building economic success for their communities.
The 2020 top 10 semifinalists in alphabetical order are:
Chattahoochee Main Street, Chattahoochee, Florida
Downtown Bedford, Bedford, Pennsylvania
Emporia Main Street, Inc., Emporia, Kansas
Historic Downtown Hope, Hope, Arkansas
Historic Downtown Snohomish Association, Snohomish, Washington
Main Street Homer, Homer, Louisiana
NewTown Macon, Macon, Georgia
Osborne Main Street, Osborne, Kansas
Public Square, Columbia, Kentucky
Sykesville Main Street, Sykesville, Maryland
Stihl Inc. is the founding sponsor of Independent We Stand and the presenting sponsor of America's Main Streets contest. Other supporting sponsors are: Do it Best Corp, Flip This Town, Nationwide Marketing Group, North American Retail Hardware Association, Paint & Decorating Retailers Association and PPG Paints.
Takeuchi announces management and board changes
The board of directors for Takeuchi Mfg., Ltd. recently announced several changes to the worldwide management structure of Takeuchi and the membership of its board of directors.
Clay Eubanks, current president of Takeuchi US, will be relocating to the company's headquarters offices in Japan to assume the role of director of global sales and will have responsibility for overseeing global machine and parts sales. In addition, the company says Eubanks has also been appointed vice chairman of the board of Takeuchi US.
Jeff Stewart has been named as the next president of Takeuchi US with the departure of Eubanks. Stewart is currently vice president of operations at Takeuchi US and has served in numerous roles in his extensive career with the company, from regional business manager to product support manager. As a result of his decades of experience, the company says Stewart is well qualified for this new role and brings a depth of knowledge necessary to lead Takeuchi's U.S. operations.
"I am excited for what lies ahead for Takeuchi," says Eubanks in a letter to U.S dealers. "There are many good things happening at Takeuchi, and I know all of our staff here in the US and around the world are committed to taking the company to the next level over the coming months. I look forward to seeing Jeff implement his vision for Takeuchi US."
Takeuchi also announced Hiroshi Yokoyama will become a member of the global board of directors. He currently serves as an executive officer and as general manager of the company's research and development department. The company says the addition of Yokoyama brings the experience of machinery and the product development cycle to the board to assist in strategic decision making at the top levels of the company.
Takeuchi also announced plans to establish a European parts center in the Netherlands. In conjunction with the new parts center, the company says a European support office will be established in Germany to support parts customers throughout Europe. The company says there are plans to expand the technical support roles of this office in the future, and both facilities should be operational early in 2021.
TOCA 2020 goes virtual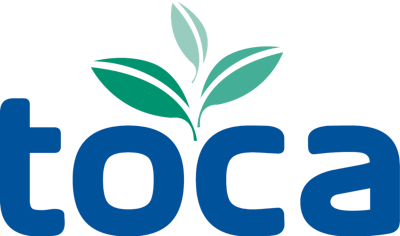 Due to COVID-19, the Turf and Ornamental Communicators Association (TOCA) board of directors made the decision to postpone the Denver, Colorado, meeting to 2021 and replace the 2020 Denver conference with a virtual event.
The event will take place Sept. 9 – 11 and will offer attendees continuing education opportunities, networking, recognition and more. TOCA says details still need to be finalized but the tentative schedule is as follows:
Wednesday, September 9: Evening – Virtual happy hour
Thursday, September 10: Afternoon educational programming
Friday, September 11: Morning educational programming; Awards ceremony with Gardner Awards being announced