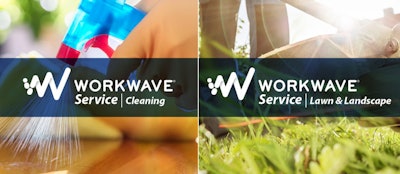 WorkWave recently released two industry-specific solutions for the field service industry: WorkWave Service Lawn & Landscape and WorkWave Service Cleaning.
The company says these solutions were designed in conjunction with WorkWave's current landscape and cleaning customers to ensure that WorkWave understood the unique requirements of these industries. WorkWave says they created software that would enable them to drive increased efficiency and profitability while offering a superior digital experience for their teams and customers.
"Much like the pest control industry, the landscaping and cleaning industries have specific needs unlike any other service industry, and our software's ability to meet these unique needs is critical to helping them grow and run an increasingly digital business," says David Giannetto, CEO of WorkWave. "This vertical focus is especially important now, as customers of these essential industries are expecting a more contactless experience from their field service providers."
With WorkWave Service Lawn & Landscape and WorkWave Service Cleaning, users will utilize applications that feature industry-specific terms and designs, service set-ups and content that the company says will:
Improve their digital presence and drive new sales through online booking, where customers can get quotes and book services online, as well as access and view lead details from any mobile device.
Complete more jobs and become more efficient by letting customers know when their landscaping and cleaning crews are on the way via text, updating customers on the job status, having them confirm appointments and knowing where field employees are when they start a job through geotagging.
Save time and improve cash flow with integrated payment options, such as the ability to email customers or send an invoice with an Epay link after a job is complete, collect bulk payments at the end of the workday and take payments digitally.
Access the software via one universal license, giving teams the flexibility to use WorkWave Service whether they are in the office or on-the-go.
With these Workwave Service applications, the company says users can experience the flexibility and mobility they need to provide quality service from any location, generate new sales and drive overall profitability.
Kentucky Exposition Center improvement project enhances GIE+EXPO demo area
The Kentucky Exposition Center (KEC) announced an improvement project that they say will positively impact GIE+EXPO.
Lot C, which becomes GIE+EXPO's 20-acre outdoor demonstration area each year in October, is undergoing a $1.3 million overhaul that will enhance the space's function for GIE+EXPO and many other events in the future. The project is expected to be complete by the end of July.
The KEC says more than 126,000 cubic yards of dirt is being relocated to Lot C and steps are being taken to improve drainage and irrigation. Once the green space is complete, the KEC says the new irrigation systems will provide the ability to cover the entire field with an inch of rainwater in two days.

In addition, the KEC says permanent driving lanes will be added to Lot C, as well as sidewalks that extend from Phillips Lane, where several hotels are located, to a new main gate, improving pedestrian access.
"We've called Louisville home for 38 years and have always enjoyed a strong partnership with the city and state of Kentucky," says Kris Kiser, managing partner of GIE+EXPO and OPEI president. "The renovations at the Kentucky Expo Center are really a big 'backyard renovation' for GIE+EXPO and the industry. These 20 acres of outdoor demonstration area are a purposeful, living landscape that our attendees and exhibitors use each fall to showcase and try out the latest equipment and technologies. We're excited to show off the new grounds this October."
Project leaders at KEC say they have sought input from GIE+EXPO organizers throughout the project.
"We have a great working relationship with KEC and have been pleased with their collaborative approach as they undertake major projects," says Warren Sellers, show director. "With the current renovations wrapping up in July, we'll certainly see a difference in the demo area this October and anticipate even bigger improvements by 2021."
GIE+EXPO is set for Wednesday through Friday, Oct. 21-23, 2020. The annual trade show is sponsored by the OPEI, Professional Grounds Management Society (PGMS) and National Association of Landscape Professionals (NALP).
The Harvest Group announces new virtual leadership series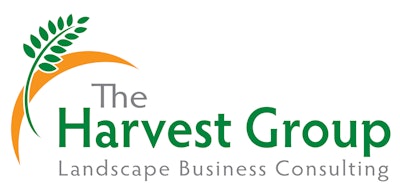 Landscape companies come in all sizes, but one thing many have in common is an entrepreneurial leader, according to The Harvest Group.
With this in mind, The Harvest Group says it will bring these leaders to you through its virtual "Harvest Sit Down Leadership Series."
In its new leadership series, the company says it will bring you virtual, in-depth and conversational "sit downs" with business leaders from the landscape industry and other service industries.
The first Harvest Sit Down is June 22 at 1 p.m. EDT. Ed Laflamme will sit down with industry veteran Kurt Kluznik, owner of Yardmaster, a full-service landscape company based in Painesville, Ohio.
Ruppert Landscape acquires select assets of Outside Unlimited
Ruppert Landscape announced the acquisition of select assets of Outside Unlimited, further expanding the company's landscape management division in the Pennsylvania market.
The company says this agreement included the onboarding of team members from three branch operations and the purchase of numerous trucks, trailers and equipment.
The company says two of the branches have been merged with Ruppert's existing King of Prussia and Camp Hill operations, and the West Grove location has become the company's 26th branch.

"Earlier this year, we were approached by the owner of Outside Unlimited, a Pennsylvania-based landscape maintenance company," says Phil Key, company president. "They were a long-time competitor of ours in that market, having opened at the same time that we opened our first Pennsylvania branch. But amidst the competition, there has always been a high level of respect for one another." After the financial repercussions of a tough snow year, it became apparent that Outside Unlimited (OU) would no longer be able to continue operating. It's at that point, knowing that Ruppert shared similar values and quality expectations, that owner Jim Yannie reached out to Ruppert executives to discuss an arrangement that would help keep his team employed and his customers serviced."
"I first met Craig Ruppert in the early '80s and have followed Ruppert Landscape and competed against them over the years," says Yannie. "When it became clear that I would need help to keep what my team had built going, I contacted them and worked closely with leadership to transition Outside Unlimited to the Ruppert team. I am grateful to now be part of a company I respect."
"For us, this was an opportunity to expand our footprint in the Pennsylvania market with a company that had a great customer base and strong team," says Key.
With those factors in mind, Ruppert says it decided to step in and offer jobs to OU employees. Capitalizing on the strong relationships they had built over the years, Ruppert says it also offered its customers a continuation of their service agreements.
"Most of their customers have chosen to transfer their contracts over to Ruppert," Key stated. "Jim has been a great resource in organizing the transfer of assets, personnel and customers, and we are grateful for his ongoing partnership."
TNLA 2020 show canceled
The Texas Nursery & Landscape Association (TNLA) show has been canceled due to coronavirus concerns. The show was originally scheduled for August.
The group says it is still planning for next year's show, which will be held in San Antonio on Aug. 5-7, 2021.
Below is a joint letter from Amy Graham, TNLA president, and Jay Williams, chairman:
"For over 65 years, the Nursery/Landscape EXPO has been the source of innovation, education, new products and inspiration for the Texas green industry. During those few days in August, we have embraced the legacy and comradery of joining together as friends and making business connections while upholding the values of time-honored traditions and making long-lasting memories. Thank you for your unwavering commitment to TNLA and to EXPO through the years.
As we navigated our way through the coronavirus pandemic, TNLA worked tirelessly to keep our members' businesses 'essential', however, large gatherings and close proximity are not encouraged at this time. It is with sadness that we announce the cancellation of the 2020 Nursery/Landscape EXPO that was scheduled for August 13-14, 2020, in San Antonio, Texas. As with other green industry shows, this decision was not made lightly. Many people were consulted, such as our exhibitors, attendees, State Board of Directors, our attorneys and the Governor's Executive Orders. The directors felt this ruling was the most feasible and responsible for exhibitors, partners, attendees, staff and the green industry community."