Ruppert Landscape recently announced the acquisition of Classic Landscaping, a grounds management company headquartered in Frederick, Maryland, with a second location in Camp Hill, Pennsylvania.
"Similar to Ruppert in many respects, Classic is a local, family-owned landscaping business that prioritizes the treatment of their team, customers and community over any short-term objectives," said Phil Key, Ruppert Landscape president. "They have built an excellent reputation and provided top-notch delivery of service over the past 40 years in the Frederick and Cumberland County markets."
"Also similar to Ruppert, and somewhat unique in our industry, Classic is focused on owning and maintaining first-class facilities from which to operate their business," Key continued. "The alignment of values and operational focus between the two organizations has given us confidence that this will be a good fit."
This transaction includes the purchase of both Classic facilities, all commercial landscape management contracts, the hiring of over 50 employees and vehicles and equipment. Ruppert relocated their Frederick team from the current rented facility to join Classic's team in their owned facility on March 1, and the Camp Hill branch will join Ruppert's two existing Pennsylvania landscape management operations located in Toughkenamon and King of Prussia.
"Ruppert is committed to retaining Classic's entire team and all of their commercial landscape maintenance contracts," said Tom Barry, president of Ruppert's landscape management division. "This acquisition allows us to strengthen our Frederick team to better serve our customers and expand our service coverage in Pennsylvania."
Classic Landscaping has been in business in central Maryland since 1979 and was founded by Scott Hall. After his unexpected passing a little over a year ago, Hall's widow Sandie continued to manage the business.
"As we contemplated the future of the business and began looking for a buyer, we focused on three objectives: we wanted to find a company whose vision and values were in line with my husband's; a place where our people would want to continue working and which would provide them with new opportunities and challenges; and leaders who saw the value that I see in our talented team and our company that we've worked so hard to build over the last 40 years," said Sandie Hall. "I feel that we've found all this in Ruppert and I feel confident entrusting our employees and customers to them."
Green industry survey finds labor shortage impacting businesses
HindSite Software recently released their annual Green Industry Benchmark Report, which found businesses struggling to find employees. The survey shows that 88 percent said they found it somewhat or extremely difficult to find good applicants for their business, which is up slightly from a year ago.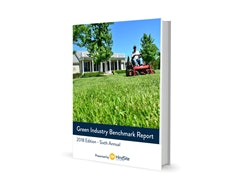 As a result, the survey says that 80 percent of respondents expect to raise prices next year, with 43 percent of employees citing rising employee costs as the primary driver of their increased process. To attract and retain their employees, wages are going up, with 43 percent to increase wages by at least three percent next year.
The Green Industry Benchmark Report details the results of a two-month-long surveying effort that reflects the opinions of nearly 300 green industry business owners and managers who provide services including landscaping, irrigation service, fertilizing, mowing and snow removal. The company says this is the sixth year they have released a Green Industry Benchmark Report.
"The Green Industry Benchmark Report is the only report of its kind," explained HindSite's marketing manager, Chad Reinholz. "With nearly 70 pages of results and analysis and more than 50 graphs, the Green Industry Benchmark Report helps green industry businesses better understand how their peers operate – and take steps to improve their businesses."
Other key findings include:
Economic optimism in the green industry, with 70 percent of respondents expecting the economy to improve in 2018, up from 48 percent just two years ago.
The company says a tight labor market is the biggest concern for a typical green industry business. Eighty-eight percent of respondents find it somewhat or very difficult to find employees, while just one percent said it was very easy. Additionally, attracting and retaining employees was the number one issue for the typical green industry business, with 36 percent saying it was their biggest issue.
As a result of the tight labor market, prices and wages will likely increase in 2018. Forty-three percent of respondents expect to raise wages by more than three percent, while 80 percent expect to increase prices. Forty-three percent cited rising labor costs as their primary reason for raising prices.
To combat a tight labor market, businesses are turning to field service software to be more efficient. Half of the respondents now use software, up seven percent from a year ago. Forty-three percent of field service software users said that the primary benefit is efficiency.
Another way businesses are combatting a tight labor market is by improving employee benefits. Last year, 40 percent of respondents said they offer health benefits. This year, 45 percent do.
Businesses expect healthy revenue growth in 2018, with 87 percent expecting their revenue to increase this year. Seventy-four percent of businesses experienced year-over-year revenue growth in 2017.
Weekly training is an indicator of success, with those that train their employees weekly more likely to experience revenue growth in excess of 10 percent.
This year, the company says its Benchmark Report added information about wages for typical green industry business laborers, including irrigation technicians, crew leaders and crew members.
"We're always looking to improve the value of the Benchmark Report," explained Reinholz. "Last year we added interviews with green industry business owners and employees. This year, we added data about wages, which we can then cross-reference with the location of the respondent to deliver regional wage averages."
To download the full report, click here.
Walker announces third annual family reunion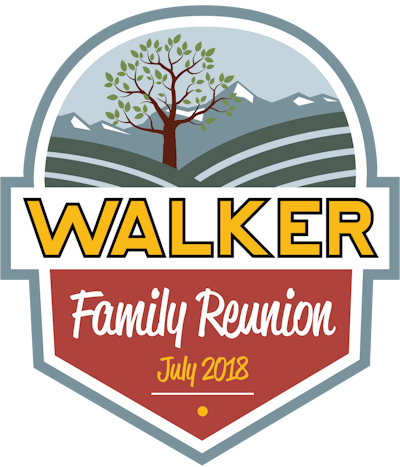 Walker Manufacturing Company announced their third milestone production celebration on Friday through Sunday, July 13-15. The event will celebrate the production of Walker mower #150,000 and will mark 40 years since the creation of the first Walker mower.
"We are a company that likes to celebrate," explains Bob Walker, Walker's president. "We believe taking time to recognize achievements both big and small helps keep a company healthy and reminds us of our blessings."
The Walker Family Reunion will consist of a number of events including the Walker World Championship Obstacle Course, The Walker Advantage Driving Experience and Skills Challenge, factory tours, workshops, a family area, various bands and two nights of entertainment headlined by Josh Wilson and Doc Walker.
"This celebration is also a reminder of the profound opportunity we have to impact others," explains Walker. "We see business as multiplication of opportunity; our factory team is only a small part of the overall impact of this product when you consider our suppliers, distributors, dealers and the customers we are blessed to work with."
Star Roses and Plants to exhibit at the 2018 Philadelphia Flower Show
This year, Star Roses and Plants will have a show display at the Philadelphia Flower Show. The group says the display will have a one-of-a-kind "She Shed" surrounded by Knock Out Roses, Drift Roses and Bushel and Berry plants.

The Philadelphia Flower Show runs from March 3-11 and attracts 250,000 visitors annually to the Pennsylvania Convention Center.
"Our goal at the Philadelphia Flower Show is to inspire home gardeners with ideas that they can apply to their own backyard," says Kyle McKean, director of marketing at Star Roses and Plants. "Our 'She Shed' is an example of how people can create a little escape in their own backyard when they want to get away from the stresses of everyday life."
PlantSpeakers launches new North Dakota model
Intelligent Audio Products Corporation announced its addition of a new outdoor speaker to its PlanterSpeakers line. The company says the cedar-clad North Dakota model joins the lineup of PlanterSpeakers, "sealed to the weather," featuring drainage and housed in sustainable teak, reclaimed wood, impermeable AZEK and industrial grade polymer resin.
"Our new North Dakota model represents yet another design choice for builders, architects, designers and homeowners who appreciate the best in sound," said IAP president Art Powers. "Now there's a cedar option for those who want the best in high fidelity audio for their outdoor living spaces. There is absolutely nothing on the market today that compares with the look and sound of these systems made for decks, patios, gardens and pools."
And, like other models in the line, the company says the North Dakota is perfectly paired with the Madison Fielding RPA 4225 amplifier, made specifically to power PlanterSpeakers.
The North Dakota models feature a three-way speaker array hidden in North American cedar wood that the company says produces deep bass, flowing vocals and transparent highs. The company adds that the North Dakota model's sound seems to emanate from thin air, and a pair of the models can cover an area of up to 1,000 square feet.
Other specifications include:
Dimensions: 22"W x 22"D x24"H
Frequency response: 40Hz to 18kHz
Power handling: 150 watts RMS/channel
Sensitivity: 89 db
Impedance: 8 ohms
Recommended amplifier: 150-250 watts RMS (at 8 ohms)