Under normal circumstances, starting a landscaping company seems like a daunting task, but when paired with economic uncertainty or a pandemic, it can seem almost impossible.
For those desiring to start their own landscaping company this year or next, the initial thought could be to hold off and wait until things seem more stable nationwide, but many green industry experts would argue that now is the optimal time to get into the ownership game.
Find out how even in the midst of economic unrest you could still have a thriving landscaping business.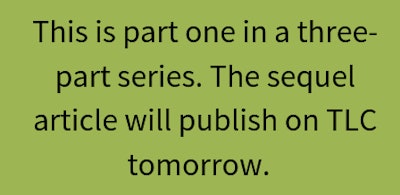 Budding business
At one time or another, most green industry students have mulled over the idea of starting a landscaping company after graduating, but Shravya Peddigari, a graduate turfgrass management student at the University of Maryland, College Park, plans to make that dream a reality in the next year.
After participating in an international training program for Longwood Gardens in Philadelphia, Peddigari says she became fascinated with the world of turf management, which led her to pursue her master's.
By working with Longwood Gardens and participating in her turfgrass courses, Peddigari says she was inspired to create her own landscaping company, but she doesn't plan on making it like others in the area. Instead, she plans to create an organic lawn maintenance company.
"The major thing my company would be doing is organic management of lawns because organic management is what the people are very attracted to," says Pedigarri. "I can also market myself with this because I have done the research work and will know better than other people out there, which I think will make more people want to come to my company. I think people will be happy to see this kind of business in the industry."
Pedigarri says it was important to make sure her company was able to stand out from the crowd. She believes that her company's work with organic practices, combined with organic turf management practices and projects she's currently working on at the university, will make them unique.
Peddigari says the lack of diversity and representation of women and people of color in the green industry also piqued her interest in this field and made her question why more women might not become part of the turf side of the industry.
Throughout her career, Peddigari says the majority of people told her that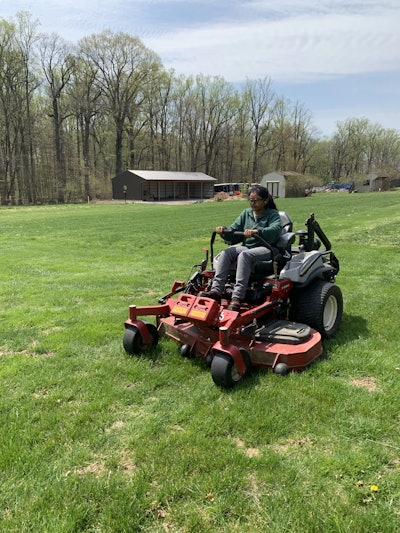 working with turf was just for men. She says this didn't sit well with her, so she wanted to see why this type of work was predominately done by men and not by women.
"Becoming an international entrepreneur is a very big challenge for me and it's a major concern," she says. "But I wanted to break that stereotype and come into this industry to prove to them all that no, it's not just a man's job. This is everyone's job."
Another reason Peddigari says she wants to open her own business is to help bring more representation and diversity into the green industry. As previously mentioned, there are very few women and people of color in the industry as a whole, but there are even fewer that hold ownership roles in companies. Peddigari says she wants to help be part of the reason that changes.
When discussing her ideas with other green industry professionals, she says she is overwhelmingly met with positive feedback and ideas to help her succeed. Regardless of the current pandemic, Peddigari says her fellow green industry professionals continue to tell her to go for it and not wait to start her company.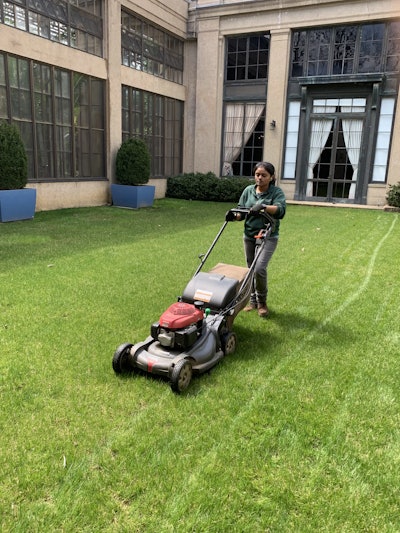 As a potential international entrepreneur, Peddigari says one of the main issues she's struggled with is how her visa fits into the equation, as well as getting approved for loans. She adds that the fact that she can't start her company immediately is also a minor hassle.
With the current economic climate up in the air due to the pandemic, Peddigari says she was very hesitant at first to even consider the idea of starting her own business, but after performing extensive research and seeking the counsel of other industry experts, she concluded that now was a better time to start the process than she'd expected.
According to her turf professors and numerous other field experts, the green industry has seen an incredible boost since the start of the pandemic, as landscapers were considered essential workers in many states and could continue operations during the shutdowns.
Currently, Peddigari says she continues to collect research and get as much information as she can to be fully prepared for starting the business next year. She says in the meantime, she wants to be as detailed as possible with gathering information so that when the time comes, no stone has been left unturned.
When she's able to put her plans into action, Peddigari says her first step will be to throw herself into marketing efforts a month before opening. Her second step will be to hire at least 10 solid employees so she will have her team ready and waiting.
Between now and then, she says she will continue to network with other green industry professionals and seek more advice on the process of getting her landscaping company up and running.
Check back tomorrow for part two, where we'll hear from current landscaping company owners about how they got started in the industry and how they grew their businesses into what they are today.