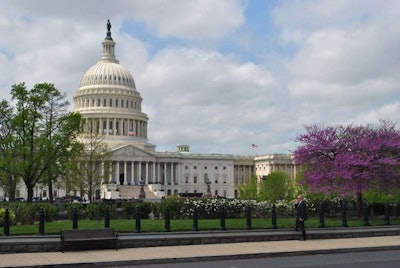 This week, United States President Donald Trump signed an executive order to suspend the issuance of new H-2B visas, as well as other temporary worker visas, through the end of 2020.
According to The Hill, the order does not apply to those already working in the U.S., but business groups have already expressed concerns about the measure, arguing that it would discourage qualified workers from coming to the United States.
The Hill reports that Sen. Lindsey Graham (R-S.C.), a staunch ally of the president, says in a statement that he worried the executive order "will create a drag on our economic recovery."
"Those who believe legal immigration, particularly work visas, are harmful to the American worker do not understand the American economy," Graham told The Hill.
The National Association of Landscape Professionals (NALP) released a statement saying that as the United States continues to recover from the effects of the coronavirus (COVID-19), they believe H-2B workers will play an integral part in the economy's recovery.
"NALP is deeply disheartened by the President's Executive Order suspending the entry of guest workers in the H-2B visa program through the remainder of 2020," the NALP says in a press release. "The landscape industry is the largest user of the H-2B visa program, which is a vital component of landscaping's seasonal business during critical times of the year when manual labor demands expand quickly."
Hardscape North America postpones show until 2021
Due to concerns and uncertainties regarding the pandemic, the Interlocking Concrete Pavement Institute (ICPI) has postponed the Hardscape North America (HNA) trade show until October 2021.

"Because we cannot currently guarantee the experience our attendees and exhibitors have come to expect, our board has decided to postpone the in-person event for 2020 and set our sights on how we can best serve our audiences this year," says Charles McGrath, ICPI executive director. "And we've already begun planning for an even bigger and greater HNA trade show and learning event alongside the GIE+EXPO in 2021."
ICPI has developed online versions of the following courses:
Concrete paver installer course and certification
Residential specialist course and designation
Commercial specialist course and designation
PICP specialist course and designation
Commercial professional course and designation
Residential professional course and designation
ICPI says it also has a vast library of recorded webinars that are accessible 24/7 from their Hardscape Institute.
Keynote speaker announced for GIE+EXPO 2020
The three associations that sponsor GIE+EXPO have announced that retired U.S. Navy Four-Star Admiral James Stavridis will present the 2020 keynote.
During the session, set for Wednesday, October 21, 2 – 3 pm, Stavridis will give attendees insights on "Leadership and a New World Order: The Need for Resilience."
Admission to the keynote, which is sponsored by John Deere and the Outdoor Power Equipment Institute (OPEI), is included with trade show registration.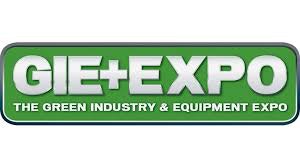 GIE+EXPO partners, OPEI, the National Association of Landscape Professionals (NALP) and Professional Grounds Management Society (PGMS) have joined together to co-host the keynote.
"John Deere is delighted to support the keynote address at the 2020 GIE+EXPO," says Stephanie Johnson, John Deere's director of turf and utility marketing. "The leadership insights provided by Admiral James Stavridis will inspire all of us to believe in the power of people."
A distinguished leader and the longest-serving global combatant commander in recent American military history, Stavridis will provide answers and strategies to address the most pressing global affairs challenges.
Stavridis has published nine books on leadership, the oceans, maritime affairs and Latin America, and he is a monthly columnist for TIME Magazine and Chief International Security Analyst for NBC News.
According to Kris Kiser, president of OPEI, managing partner of GIE+EXPO, show organizers are working closely with the Kentucky Exposition Center to implement plans for running GIE+EXPO responsibly and are preparing an education lineup that includes sessions to help businesses transition into a post-COVID world.
"OPEI is pleased to continue to help bring renowned and relevant speakers to GIE+EXPO," says Kiser. "Topical speakers like Admiral James Stavridis – a noted international speaker and expert on global affairs – give our trade show attendees valuable insight and continue to enhance the show's offerings."
Project EverGreen announces "Go Green" photo contest
Project EverGreen wants its volunteers, green industry professionals, military families and green space lovers to show their green space pride and submit their favorite photos in the Project EverGreen "Go Green" photo contest.
Project EverGreen says healthy yards, parks and community green spaces represent a silver lining in our current climate. Getting outside in a socially distant manner provides everyone with an opportunity to enjoy the health and lifestyle benefits that well-maintained green spaces represent.
Starting June 24, Project EverGreen says it will highlight different themes related to green space enjoyment that can be shared via social media. All entries must be submitted by midnight on the day that the contest ends.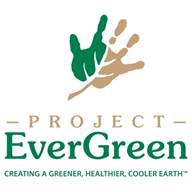 The "Go Green" photo contest weekly themes include:
June 24 – July 1: Show us your GreenCare For Troops spirit
July 2 – 8: Community parks week
July 9 – 15: Relaxing lawns and landscapes
"Green spaces are visually stimulating and what better way to share your love of them than by capturing your favorite 'green' moment with a photo," says Cindy Code, executive director of Project EverGreen. "Our volunteers, military families and community project residents all benefit from green spaces and we look forward to seeing how they are enjoying them. Be creative. Get your families, friends and co-workers involved!"
Project EverGreen says if you see a theme that you don't have a picture for, it's no problem. Each theme lasts one week, so there is time for you to get one and submit it.
Winners will be announced weekly and will receive a $50 Amazon or Home Depot gift card; only two submissions per account are allowed and one cannot win twice.
Make sure to post your photos on Facebook/Instagram and tag @ProjectEverGreen or on Twitter @ProjectEvrGreen and include #ProjectEverGreenPhotoContest.
Winners will be notified via social media and will be announced weekly.
Lytx launches solutions for fleet tracking
Lytx recently announced two new map-based search features that the company says allow users to quickly locate important video clips.
The company says Video Browse in Fleet Tracking and Map Search in Lytx Video Platform each enable fleets to more easily self-service to find and immediately retrieve video footage.
By reducing the time and resources necessary to locate video clips, Lytx says these two newly introduced fleet-management features make the power of video more accessible and actionable for fleets, helping streamline workflows for greater efficiencies.
"These video-search features are significant advancements that enable fleets to take further advantage of their Lytx programs," says Jim Brady, Lytx vice president of product management. "The features address common pain points by allowing fleets to more efficiently self-service in a number of scenarios, rather than toggling between programs or relying on their provider to locate and fetch clips. We're pleased to offer Video Browse and Map Search at no additional charge so that every Lytx client can benefit from more streamlined processes and improved efficiencies while providing high-quality service to their customers."
The company says Video Browse brings together the power of video and the context of Fleet Tracking for a workflow enhancement. By integrating all of the available telematics and links to video directly into the Fleet Tracking map, Lytx says fleet operations and safety managers will more quickly understand what is happening in their fleets, whether they're looking to monitor vehicle productivity or maintenance, track compliance or check on a customer complaint.
The company says Map Search allows clients to self-locate video using only an address or point of interest and general time frame, making it easier to respond to claims, verify service or pinpoint an incident, even if the vehicle is unknown.
After entering a general location and time frame in their Lytx Account, the company says users are shown all available vehicle data within a search radius during the given period. Users can then select a vehicle within their fleet and access video from its on-board DriveCam Event Recorder on the spot.
These two new features are available to Lytx clients for no additional cost.
"With around 800 vehicles, manually sifting through video footage from our event recorders isn't feasible," says Patrick Landreth, vice president of safety and human resources at Ozark Motor Lines, a Lytx client. "Compared to past providers, Lytx takes care of the heavy lifting, monitoring driving with its built-in analytics so we can respond quickly, protect our drivers, focus on driver coaching and maintain Ozark's strong brand reputation for safety and service."
"We love being able to see the thumbnails of video right in the Fleet Tracking map," Landreth continued. "When we are working in that program, it's easy to just click on a trail point and go directly to the Video Platform where we can view it and see, for example, why someone was idling. We can even immediately download and save the videos ourselves if we need them."
Lytx says Video Browse in Fleet Tracking enables users to browse video from a specific vehicle's driving history directly from the Fleet Tracking map.
The company says both features enable access to video in near real-time, allowing fleet operations and safety managers and business owners to corroborate, in a matter of minutes, driver, customer or pedestrian claims, whether it's a call that their driver damaged property; missed a delivery drop-off or pick-up; failed to perform a service; or was involved in a hit-and-run.
ASLA Announces 2020 honors recipients, honorary members
The American Society of Landscape Architects (ASLA) announced the 2020 Honors recipients. Selected by ASLA's board of trustees, the honors represent the highest recognition ASLA bestows each year.
In addition, ASLA says it is proud to announce the induction of eight honorary members. ASLA says honorary membership is among the greatest honors for non-landscape architecture professionals in recognition of notable service to the profession. Since its inception in 1899, ASLA says it has inducted only 237 honorary members.
Additional information on this year's honors recipients and honorary members is available here.
2020 honorary members
In recognition of their outstanding service to the profession of landscape architecture, ASLA says it is proud to award honorary membership to: