With the recent introduction of Stonegate No-Cut designs, Keystone Hardscapes says it has strengthened its position as a resource for contractors serving homeowners in the market for a dream outdoor living space.
The company says the new fireplaces and grill stations combine the elegant, weathered beauty of Keystone Hardscapes' popular Stonegate retaining wall system in pre-sorted pallets that make installation easy, fast and efficient.
The company says the Stonegate No-Cut design is the affordable, high-quality backyard upgrade homeowners want, in packages that streamline inventory for distributors and improve profitability for landscape contractors.
Keystone Hardscapes says the Stonegate No-Cut designs accommodate a variety of outdoor living elements without the challenges of estimating and design. The company says the projects require no cutting and can be constructed by two novice installers using downloaded illustrated step-by-step instructions.
Available in regionally relevant colors, the company says the one- and two-sided hearth fireplaces come in three-pallet designs, as does the L-shaped grill station. The more traditional straight grill station comes in a two-pallet design that can be installed in about an hour. Grills, refrigerators, fireplace inserts, propane tanks other accessories are sold separately.
To accent these pieces with the appearance of granite or marble at a fraction of the cost, the company says it uses Quikrete countertop mix to pour a durable surface for the fireplace hearth and top and the grill station countertops.
"Builders, contractors and dealers have been looking for beautiful outdoor living options that are easy to install and value-priced," says Ed Fioroni, vice president of sales for Keystone Hardscapes. "Stonegate No-Cut designs is it. These no-cut fireplace and kitchen project designs make the selling process much simpler and homeowners love the results."
PBI-Gordon announces new formulation of SpeedZone Herbicide
PBI-Gordon says its new SpeedZone EW Broadleaf Herbicide for turf from PBI-Gordon features an emulsion-in-water (EW) formulation.
The company says the emulsion-in-water technology of SpeedZone EW creates a smaller particle size than EC formulations. This, PBI-Gordon says, results in more active ingredients impacting the leaf surface for improved efficacy, plus a lower odor profile and lower Volatile Organic Content (VOC).
The company adds that the EW formulation is engineered for use in low-volume and conventional sprayers.

Ideal for use on golf courses, residential and commercial turf areas, the company says SpeedZone EW controls more than 90+ tough broadleaf weeds, including dollarweed, ground ivy and spurge.
The company says it is labeled for use in the most common turfgrass species, including Kentucky bluegrass, annual bluegrass, annual ryegrass, perennial ryegrass and tall fescue.
Other features of SpeedZone EW include:
A visual response within 24 hours; weed death in seven to 14 days
Rainfast in as little as three hours
Allows for reseeding in one week
Landscape Architecture Foundation announces Green New Deal, Superstudio
The Landscape Architecture Foundation (LAF) in association with the McHarg Center, the Center for Resilient Cities and Landscapes, the American Society of Landscape Architects (ASLA) and the Council of Educators in Landscape Architecture (CELA) invite designers to be part of a national event to translate the core goals of the Green New Deal—decarbonization, justice and jobs—into design and planning projects for their respective regions.
The LAF says the Superstudio is an open call for designs that spatially manifest the principles and policy ideas of the Green New Deal with regional and local specificity.
The LAF says a national climate plan like the Green New Deal will be understood by most people through the landscapes, buildings, infrastructures and public works agenda that it inspires. The group says the Superstudio is a concerted effort to give form and visual clarity to the scale, scope and pace of transformation that the Green New Deal implies.

Superstudio participants will join a collaborative network of other participating studios that will have access to a design brief and supporting resources such as lectures, roundtable discussions and reviews.
The LAF says the concepts and dialogue produced through the Superstudio will be cataloged as part of a curated collection to form a national vision for the Green New Deal that can support policy-makers and advocates to advance Green New Deal ideas and approaches.
The LAF says the Superstudio projects will also inform a national conversation on policy and design at a summit convened by the Landscape Architecture Foundation in September 2021. All eligible submittals will be archived and used to form a curated collection for potential exhibits, articles or content for congressional readership.
Participation in the Superstudio is open to graduate and undergraduate programs of landscape architecture, architecture, planning and related fields, as well as professional practices and individuals in these fields. Participants may also build teams and/or collaborate with other professions or academic programs and disciplines, community organizations, local firms and other stakeholders.
The LAF says the approach, types of projects, pedagogical method and how the projects manifest the ethos of the Green New Deal are at the discretion of each studio.
The Superstudio will run from August 1 through June 30, 2021. Universities may participate in the Superstudio in the fall semester of 2020 and/or the spring semester of 2021. Other groups and individuals may participate on their own timeline as long as work is submitted by the June 30 deadline.
The LAF says the Green New Deal studios that took place before this call are encouraged to submit prior work.
All studios that wish to participate must register in order to join the network of other participating studios and receive access to Superstudio resources, events and opportunities. Final materials from the studios must be submitted by June 30, 2021.
Toro announces launch of Sustainability Endures platform
The Toro Company recently announced the launch of its Sustainability Endures platform, which Toro says will strengthen the company's strategic focus on sustainability and its long-standing commitment to making a positive impact financially, socially and environmentally worldwide.
Toro says sustainability is core to the company's purpose and culture. In fiscal 2019, Toro says it enhanced its focus on sustainability by establishing a cross-functional sustainability leadership team to further develop and implement an enterprise-wide sustainability strategy.
In so doing, Toro says it strives to build on its tradition of sustainability and drive progress with a transparent, integrated approach.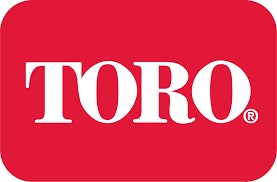 "Sustainability is not a new concept for The Toro Company," says Richard Olson, chairman and CEO of The Toro Company. "It is deeply rooted in our purpose and is the foundation of our strategic business priorities of accelerating profitable growth, driving productivity and operational excellence and empowering our people. We believe sustainability practices and guiding principles rest at the core of creating long-term value and positive change in the markets we support and in the communities we serve around the world."
Toro says Sustainability Endures introduces four strategic pillars – people, products, process and planning – that help define and guide the company's sustainability strategies and execution of those strategies.
Through these pillars, Toro says it is focusing on environmental, social and governance areas that it believes are most material to Toro and where it can make a meaningful impact, including health and safety, diversity, equity and inclusion, water conservation, product innovation and operational efficiency.
The company says this year also marked an important milestone for Toro in its sustainability efforts with the release of its 2019 Sustainability Report.
Key fiscal 2019 sustainability initiatives and accomplishments include:
Deepening commitment to Diversity, Equity and Inclusion (DEI)
Employee health and safety is a paramount value of Toro
Impacting our communities and smallholder farmers in developing countries
Continued focus on water stewardship
Improving operational efficiency
Energy-efficient technologies
"While sustainability has traditionally been part of our culture, we will continue to take action to ensure we are meeting the demands of the rapidly changing world we live in," says Olson. "There is much we have done, and there is more we can and will do. Sustainability Endures is both a celebration of our long-standing focus on social and environmental responsibility and a signal of our continued commitment to expand our positive impact around the world, which is inherent in our legacy of excellence."
MANTS moved to virtual show
Due to COVID-19 concerns, ongoing restrictions on large indoor gatherings and unforeseen unavailability at the Baltimore Convention Center, The Mid-Atlantic Nursery Trade Show (MANTS) announced the 2021 show, initially scheduled for January 6-8, is unable to take place as an in-person event.
MANTS organizers are instead working to provide an online platform where exhibitors and attendees can conduct business.

Organizers had been optimistic about the possibility of continuing the 50-year tradition of MANTS in January 2021 but recently confirmed that the Baltimore Convention Center is not available for the scheduled dates due to its ongoing role as a State of Maryland field hospital.
"The health and safety of our exhibitors and attendees is our primary focus," says Vanessa Finney, MANTS executive vice president. "We've exhausted all other alternative dates for an in-person show, and while we are disappointed that we can't meet in person, we are committed to keeping commerce within our industry alive and healthy. MANTS' continued support of our show sponsors, the State Nursery and Landscape Associations of Maryland, Virginia and West Virginia is critical despite the pandemic."
"MANTS has meant business for the green industry for 50 years, and we plan to continue this tradition into 2021," says Finney. "We have long said that MANTS means business, and that has traditionally meant in-person and face-to-face, but over the next few weeks, we are working on an alternate way to keep that business relationship between exhibitor and buyer healthy and available through 2021."
In 2020, MANTS welcomed over 12,000 total registrants (including exhibitors) to do business, network and learn about the latest green industry trends generating an economic impact of $5.6 million for Baltimore.
Additional details on MANTS 2021 plans will be shared in the weeks to come.