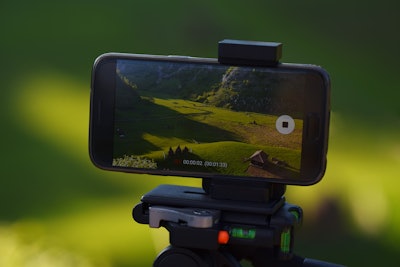 It's the story that simply isn't going away anytime soon: COVID-19. As a result, we must continue to change the way we do business, especially as health experts predict a possible resurgence this fall.
To keep customers and employees safe, green industry business owners are implementing various protective measures. Some are allowing employees to drive to job sites individually and work separately. Nearly all are disinfecting trucks and using copious amounts of hand sanitizer and masks.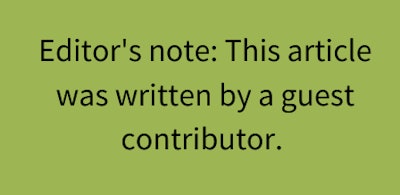 While these safety measures are certainly important, they clearly impact how green industry businesses communicate with customers, even limiting or prohibiting the usual in-person discussions about options, expectations and estimates. These face-to-face interactions have always increased the likelihood that customers will sign on the dotted line and move forward with a landscaping or hardscaping project. However, under current restrictions, it's challenging to meet with someone and show them how you can transform their outdoor space.
The value of video
Fortunately, video can help. Today more than ever before, people are turning to videos to learn more about all kinds of tasks, and that trend doesn't seem to be slowing down. In fact, recent marketing studies show that 85 percent of all internet users in the United States watch video content (Mohsin, 2020).
Making a short video or a video series is a great way to show customers around past work sites and demonstrate the positive changes your company was able to make. They're also a great way to do estimates as you walk around a property and explain what improvements you'd recommend and why. Uploading short videos to your company website, social media pages or emailing them to your customers can not only provide much-needed interaction but also serve as an efficient and effective sales tool. Thankfully, you don't have to borrow or purchase any professional equipment or take a special course to create high-quality videos.
The following seven video tips — useful with any common mobile phone or tablet — will help you get started.
Framing. Choose the best part of the scene to horizontally fill the entire screen. Remember, if using a camera with autofocus, the lens will focus on whatever is in the middle of the display.
Focusing. When using a cell phone to capture the video, tap the main subject on the screen once and the camera will focus on that person or object. If focusing on a person or object that is further away, zooming in on the screen will produce a blurry or distorted picture. Instead, physically move closer to the subject until the image is clear and the right size.
Recording. Once you've achieved the right framing, hit record and shoot for at least 10 seconds. That will give you plenty of material to work with during the editing process.
Movement. To add some movement to the video, pick two landmarks as a starting and stopping point. At a customer site, this could be a scan of the area for which you're proposing a landscaping or hardscape project. When ready, hit record, wait a second and then pan across the scene slowly so the shot is smooth. When the camera reaches the stopping point, wait another second and then stop recording.
BONUS TIP: If the video looks like it was shot during an earthquake, don't worry — it happens. If possible, use a selfie stick to capture the content — or have the camera operator bring their elbows tight into their sides and rotate their whole body instead of just their arms.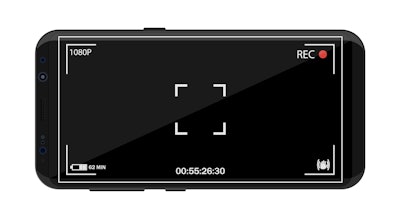 Lighting. Many recording devices will automatically adjust to your current lighting conditions. When shooting outside, keep the sun behind the camera operator, so the object or person they're filming is well lit. If you're shooting a person outside, have that person face toward the sun so their face doesn't have any distracting shadows on it. When shooting indoors, try to fill the room with as much light as possible. Just like with the sun, if there are windows in the room, keep them behind the camera operator – not the subject – to avoid silhouetting.
Audio. Perhaps the biggest challenge when shooting a video with a mobile device is getting quality audio. If using the internal mic on the phone or tablet, go to a quiet place, keep the mobile device close to the person and record the audio. If you have an external mic, have the person weave it under their shirt and clip it onto their collar. The external mic will always provide better audio. If you plan on shooting a lot of video, investing in an external mic is a good idea. Thankfully, there are many models on the market today that are quite affordable.
BONUS TIP: Before packing away your phone, tablet and mic to begin the editing process, play the audio back and ensure you can hear every word clearly. It's better to know right away and re-record while you're on site rather than finding out later that you need to try again.
Editing. There are a variety of editing software platforms available, and many have online tutorials that can walk a first-time user through the functions. If you're new to editing and not sure where to start, turn to the internet and search for: "video editing software for [INSERT THE TYPE OF DEVICE AND PLATFORM]." Some editing software is free and may come with the device. Additionally, there are newer apps available for download on a phone; simply go to the preferred app provider and search for "video editing."
When editing, think about the sequence in which a story is told from the customer's viewpoint. Think: wide, medium, close. Each time a specific action occurs, move the camera closer to better show the person performing the task.
In addition to showing a customer the elements of your proposal, video is an easy resource for customers to go back and reference later – which may cut down on time-consuming callback questions. Video is also an easy way to showcase your past projects and use those results to win new ones. The same marketing study referenced above also found that 80 percent of people have purchased a product or service after watching a video.
Driving business during COVID-19 has made it necessary for many business owners to pivot their strategies and tactics to adapt to a "new normal." By adopting video demonstrations into your business marketing plan today, you can stay ahead of the competition – both during and after the pandemic.
EDITOR'S NOTE: This article was written by Liz Dorland, public relations counsel; Jenna Jaynes, public relations associate; and Lynette Von Minden, senior public relations counsel with Swanson Russell, a marketing communications agency in Lincoln and Omaha, Nebraska, specializing in the construction, agriculture, outdoor recreation and professional green industries.