The Mid-Atlantic Nursery Trade Show (MANTS) recently announced details on its new MANTS.com Business Hub, developed to connect exhibitors and buyers.
Despite not being able to meet in person, MANTS says the business directory will provide opportunities for exhibitors and buying companies to engage in commerce during this year's show, scheduled for January 6-8, 2021.
The MANTS.com Business Hub encourages exhibitors and buying companies to network, explore and discuss new products and engage in commerce over MANTS' original show dates to help buyers gear up for the upcoming year.
MANTS says the hub utilizes intelligent matching to connect exhibitors and buyers based on selected categories of interest. Participants can then engage in real-time in the ways that work best (Zoom, Go to Meetings, Webex, etc.) from the location of their convenience. Exhibitor profiles will feature product images, videos and company news and information to help inform and educate buyers while also providing opportunities to participate in one-on-one meetings, group sales presentations, live product demonstrations and hosted drop-in hours.
"MANTS is committed to providing a meaningful platform through which exhibitors and buyers can search, shop, learn, connect and buy during this year's show," says MANTS executive vice president Vanessa Finney. "With the MANTS.com Business Hub, we're providing one centralized location for buying companies to find plants and nursery stock, landscape and garden items, heavy and light duty equipment, tools, outdoor furniture and an extensive selection of allied industry products."
MANTS says a national print and digital advertising and social media program will encourage engagement in the MANTS.com Business Hub. All registered attendees will have access to the Business Hub January 6-8, leading up to the show and for 90 days post-show. Attendee registration is $10 per person and opens in mid-October and runs through January 8.
"MANTS in January has meant business to the green industry for the last 50 years, and we plan to continue this tradition into 2021," added Finney. "We invite our exhibitors and buying companies to join us in partnership to fulfill their business needs."
Plans for MANTS 2021 also include print and digital versions of the annual buyer's guide, the creation of an online calendar of public virtual exhibitor events and a virtual edition of the yearly new product showcase for green industry media.
JCB celebrates retirement of Neil Smith
Since 1976, JCB says Neil Smith has represented the company in a number of roles, most recently as the head of the company's North American demonstration team.
JCB says you can also find him in the Guinness Book of World Records as the holder of the record for the longest trip made in an excavator, or as the driver of the world famous 100 mph drag-racing backhoe, the JCB GT.
The company recently celebrated the achievements of Smith, whose career with JCB took him to over 50 countries and whose skills and 'can-do' attitude, have left a lasting impact on countless team members lives.
"Neil's initial mission in North America was to set up the demo facility and he set it up well, putting the same exacting standards in place in Savannah that he'd seen in the UK," says JCB North America president and CEO, Richard Fox-Marrs. "He really did create an excellent facility and team that has stood the test of time. All of us here at JCB wish Neil the very best in his retirement, we are extremely grateful for all of his contributions to the success of the company in his 44-year career, and he will be held in the highest regard."
"I walked past JCB every day to get to secondary school," says Smith. "In fact, at 12 or 13 years old, my friends and I were walking home and decided to stop into the marketing department to pick up brochures for a school project. It was this experience that made me realize just how great of a company JCB is, and I knew then that this was where I wanted to be one day."
In retirement, Neil and his wife Jeannette will move back to the UK where he says he plans to retire.
BIA opens entries for 2020 Brick in Architecture Awards
The Brick Industry Association (BIA) has opened entries for the 2020 Brick in Architecture Awards—launching a new overall Craftsmanship Award honoring exceptionally artful installation.
Entries are due by Nov. 30, with 50 percent less required items for faster submissions. As the nation's leading architectural design competition featuring fired-clay brick, all submissions must use clay brick as the project's primary building material.
"There's no limit to brick's unmatched design freedom and its integral role in sustainable design," says BIA president Ray Leonhard.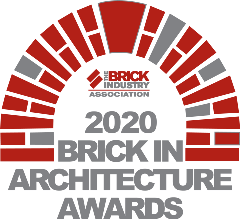 Entrants must be either an architect or designer employed by an architectural, design-build or landscaping design firm. Entries will be judged by peers, and winners will be announced in January.
The new Craftsmanship Award recognizes an individual mason or a team of masons who skillfully install brick in an artful/unique way, including uniformity of mortar joint sizes; head joint alignment; installation difficulty (quoins, arches, corbels, et al); overall range of colors (blending the cube of brick), et al.
Per the competition rules, eligible projects include any work of architecture completed since January 1, 2015, in which new clay brick products comprise the predominant exterior building or paving material (over 50 percent) including: face or hollow brick, building brick, thin brick, paving brick, glazed brick, structural glazed facing tile, new clay brick products in special shapes and/or a combination of these.
Entries must be submitted online in one or more of these categories:
Commercial
Education–K-12
Education – Colleges and universities (higher education)
Residential – Single family
Residential – Multi-family
Paving and landscape projects
Historic renovation
International (If project is located outside of the U.S., Canada or a U.S. territory, it must be entered in this category)
Bayer launches Fall Solutions Early Order Program
The Turf and Ornamentals business of Bayer has announced the official kickoff of the Bayer Fall Solutions Early Order Program.
Now through December 7, Bayer says golf course superintendents and lawn care operators can take advantage of savings on Bayer solutions with four different ways to save.
"From the first tee to the eighteenth green, Bayer has a variety of innovative solutions to help golf course superintendents keep their turf beautiful and healthy," says Mike Hirvela, customer marketing manager for Bayer Golf. "We're excited to bring back the Fall Solutions Early Order Program that couples proven agronomic solutions with substantial savings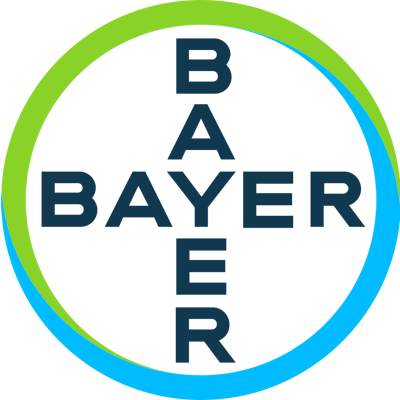 on the products our customers count on."
Through Fall Solutions, Bayer says golf and lawn care customers can save in four different ways including off-invoice discounts, select product rebates, tier level rebates and agronomic pairing incentives. Plus, customers will receive payment terms of June 5, 2021, for qualifying agency products.
The program includes the full Stressgard portfolio – Exteris Stressgard, Fiata Stressgard, Interface Stressgard, Mirage Stressgard, Signature XTRA Stressgard and Tartan Stressgard.
Additional eligible products include: 26GT, Acclaim Extra, Armada 50 WDG, Banol, Bayleton FLO, Celsius WG, Chipco Signature, Compass, Dylox 420 SL, Forbid, Indemnify, Merit 75 WSP Mega Mini Drum, Prograss, ProStar 70 WG, Proxy, Revolver, Ronstar FLO, Specticle FLO, Specticle G, Specticle Total, TopChoice and Tribute Total.
"When customers order early through the flexible Fall Solutions program, they'll reap big savings," says John Wendorf, customer marketing manager for Bayer Lawn and Ornamentals. "With a variety of options, lawn care operators can maximize savings on the products they need for a successful year."
Qualified purchases must be invoiced from October 1 through December 7 by authorized Bayer agents.
All rebates will be issued in the form of My Bayer Rewards points. Customers must be enrolled in My Bayer Rewards and accept current terms and conditions to receive a rebate, and points can be redeemed for checks, agent credit or catalog items.
Ruppert Landscape welcomes Pam Berrios
Ruppert Landscape recently welcomed Pam Berrios to the team as director of multicultural training and development.
In this newly created role, Ruppert says Berrios will develop and deliver training programs specifically designed to grow and empower the company's diverse workforce; particularly Spanish-speaking team members.
The company says Berrios, a resident of Springfield, Virginia, holds a B.A. in business from George Mason University and owned a successful full-service landscaping company in the Northern Virginia area for 24 years.
Ruppert says Berrios served on the board of directors of the National Hispanic Landscape Alliance for eight years, where she held many titles including main trainer, speaker, secretary, treasurer, vice president and then president of the association.
The company says she is a certified bilingual trainer, coach and motivational speaker and has traveled all over the country as the lead instructor of the ELEVATE Program en Español.
"Pam's unique ability to fully connect with team members sets her apart, and her experience as a previous company owner gives her extraordinary insight into proven methods of growth and success," says Mike Monde, Ruppert's director of training and culture. "She has dedicated her entire career to helping people realize their full potential, and we hope she continues on that journey for many years to come here at Ruppert."