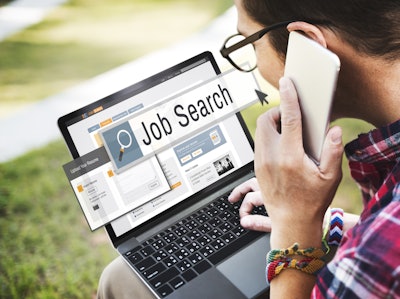 Bringing new employees into the fold of your company can sometimes seem like an uphill battle, and finding the most successful hiring platforms can take some trial and error.
Take a look at what tips green industry experts recommend when going through the hiring process, as well as what mistakes to avoid when organizing applications and responding to inquiries.
Adapting to change
Labor, or the lack thereof, has been a recurring thorn in the side of the green industry for many years, and many companies now attribute their lack of reliable labor options to COVID-19.
However, Jennifer Lemcke, CEO at Weed Man, says she's not convinced that the happenings of 2020 are to blame.
"Regardless of the year, people will always complain about not being able to find qualified workers," she says. "I find that people are very quick to say I can't find people, and they are the same kind of people that say millennials are terrible employees."
According to Lemcke, the entire landscape of how companies hire and onboard has completely changed over the last few years, and instead of the wait-and-see attitude, she encourages employers to act swiftly when inquiries come in.
When a quality candidate comes into the fold, Lemcke says if you don't react in a matter of minutes, you may lose a good person. When people tell her they can't find good, quality hires, Lemcke says she takes a closer look at their hiring processes; many times, she finds gaps that need to be filled.
"You can imagine if everyone out there, including some of the big companies, is looking for the same type of candidates and they have a process, if they respond within five minutes and you take days, those candidates are gone," says Lemcke. "It's just a matter of peeling back what your process is from start to finish, where are you advertising, what your ad needs to look like and what the places are you need to focus on."
Lemcke says companies also need to make sure when posting jobs that the simplest things are correct, such as the company phone number. She also says it's a good practice to make sure there is a dedicated person in the company assigned to manage resumes and applications that come in, as too many times those documents fall through the cracks.
Overall, Lemcke says companies have to have a defined hiring process from start to finish, and it's imperative to continually tighten it up along the way.
"We're not competing with people inside our industry; we're competing with the McDonald's and Wal-Marts of the world," says Lemcke. "These organizations have dedicated people on this ad process, and they have automatic emails and texts that go to their candidates. We just have to be quicker and smarter about it."
The benefits of a quick reply
Lemcke says if you're not nurturing the relationship with your applicants from the get-go, there's always going to be someone else out there who will. With this in mind, she urges companies to not let resumes and inquiries go without attention.
With so many green industry companies on the search for employees, Lemcke says these applicants have numerous options at their disposal and won't hesitate to move on to the next company if you leave their application on hold for too long.
"It's easy to hire, but to get the good ones and the great ones, you have to be first, you have to be engaging and you have to have a process to nurture them through," says Lemcke. "If a good candidate comes in, hire them. Get them onboarding and let them start learning what kind of company you are and the culture you have."
Currently, Lemcke says Indeed.com has been Weed Man's biggest resource for finding candidates. By utilizing their national account with the site, Lemcke says once someone hits the apply button, that person's information goes straight into a proprietary database.
As soon as you see someone has hit apply, Lemcke says you should respond in some way. She says it can even be something as simple as an automated response acknowledging their application, a calendar request to schedule a meeting or a series of preliminary questions you want to be answered before the interview.
But Lemcke says don't stop at just sending an email; she recommends sending an email, text and a phone call to serious candidates.
"You need to do all three because a lot of people just try and pick up the phone and reach candidates," says Lemcke. "Well, a lot of the resumes come in in the middle of the day, so they may be at work or they may be at school and they can't answer the phone. The reality is a lot of people don't like the phone anymore. Once they respond, set them up for an appointment and interview within 24 hours of them reaching back out."
Check back tomorrow for part two, where we'll look closer into the process of conducting the interview, the importance of company culture and how COVID-19 has affected the hiring process.