Takeuchi-US announced that it has expanded its North American dealer network with three Crystal Tractor Supercenter locations in Chiefland, Spring Hill and Ocala, Florida.
The company says these locations will now carry the full line of Takeuchi excavators, compact track loaders and wheel loaders. Takeuchi adds that they will also provide equipment rentals, replacement parts and serve as authorized Takeuchi equipment repair centers for customers throughout a six-county region in West Central Florida.
Owned by father-son team Steve and Justin Lamb, Crystal Tractor Supercenters are part of Crystal Motorsports, LLC, a subsidiary of Crystal Motor Car Company headquartered in Homosassa, Florida. Steve Lamb founded the company as an automobile franchise back in 1984, and since then, it has expanded to include other automobile, heavy equipment and motorcycle dealerships.
"We're very pleased to join Takeuchi's growing dealer family," says Steve Lamb, president of Crystal Motor Car Company. "For more than 35 years, we've worked hard to earn the respect and trust of our customers here in Florida. Now, we'll be taking what we've learned over time and applying it to Takeuchi's exceptional equipment. We look forward to helping our current and future customers learn how much more productive they can be with Takeuchi machines."
The company says each of the three Crystal Tractor Supercenters will utilize six inside salespeople and three outside salespeople to support the Takeuchi product line. These individuals will also attend a special Takeuchi sales training, and at least one salesperson from each location will attend Takeuchi's Corporate Sales School, tentatively scheduled for spring 2021. There will be a minimum of one Takeuchi-trained technician at each location as well.
"With a reputation for outstanding equipment sales and service, the owners and staff at Crystal Tractor Supercenters are well-positioned to help us increase our market share in Florida," says Henry Lawson, director of sales for Takeuchi-US. "We look forward to working with everyone at Crystal Tractor Supercenters and supporting their efforts as they encourage more Floridians to discover the Takeuchi difference."
Horizon Distributors acquires TWC Distributors
Horizon Distributors, Inc. recently announced that it acquired the assets of TWC Distributors, Inc., a Sarasota, Florida- based distributor of irrigation and landscape maintenance products, effective December 18, 2020.
The company says TWC Distributors operates nine sales and distribution centers located in southwest and central Florida and one distribution location in south Georgia.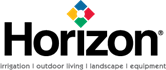 "TWC Distributors has been a strong presence in the Florida irrigation and landscape industry for over thirty years," says Jeffrey Clay, Horizon president. "Adding the TWC Distributors team and sales locations to Horizon's existing Florida sales centers extends our reach into Florida's largest irrigation and landscape markets, allowing us to better serve customers in the growing southeastern U.S. region. We are also very pleased that Tim and Kevin Milligan will continue on with us to lead our Florida market growth opportunities."
"Joining the Horizon organization will enhance TWC's customers' growth opportunities with expanded product offerings, services and resources," says Tim Milligan, TWC Distributors president. "We appreciate the support from the many customers, vendors and dedicated employees that we have had the privilege of working with over the past thirty years. We look forward to working with the Horizon team to ensure a smooth transition and a strong combined business going forward."
Robin Autopilot, Weed Man form partnership
Robin Autopilot USA announced that it has entered into a partnership with a brand under the Weed Man USA ownership umbrella, TurfBot Mowing. The company says this partnership will introduce the benefits of robotic mowing to a growing portion of the North American lawn maintenance and landscaping market.
Under the new partnership, Robin Autopilot says the TurfBot franchises will offer robotic mowing services powered by Robin's industry-leading technology. The company adds that TurfBot franchises will have access to all of the tools and resources available through the Robin platform, including patented products, proprietary software, e-learning and training services and marketing collateral.
Weed Man says it expanded into the robotic mowing business when it launched TurfBot in 2018 to test the concept, recognizing the benefits of offering battery-powered and emissions-free robotic mowing services to customers. TurfBot currently operates in three locations and plans for aggressive expansion plans in 2022.
"We are proud to partner with Weed Man, which has a long and outstanding history as a pioneer and leader in the North American market for lawn care services," says Logan Fahey, chief executive officer of Robin Autopilot. "We are creating a strong new force in the lawn and landscaping market that will help both of our companies continue our growth as we provide more customers with the opportunity to adopt robotic mowing technology."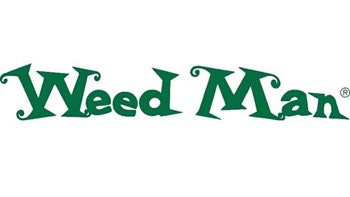 "Robin Autopilot was the obvious choice for us in our search for a partner with cutting-edge technology and expertise that would help us grow in the exciting robotic mowing industry," says Jennifer Lemcke, chief executive officer of Weed Man. "We believe robotic mowing has a bright future, and we look forward to working with Robin to continue the transformation of the lawn care industry through the wide-ranging environmental and economic benefits of this new technology."
Terex Utilities names top five new tech tips of 2020
Terex Utilities says it regularly distributes Tech Tips to provide service personnel with information to make their jobs easier. In 2020, the Terex Utilities Services Department shared 26 new tips, which join an archive of more than 100 topics.
"We offer comprehensive tools to help technicians troubleshoot equipment and get it back in service as quickly as possible," says Jason Julius, technical support and training. "Whether it's parts, training, inspection and rebuild services or just answers to frequently asked questions, our goal is to provide solutions for every stage of your equipment's life."
Over the course of the year, the company says nearly 13,000 Tech Tips were downloaded by customers, and many topics are based on common questions. The company says this year, new articles were included on identifying the recommended hydraulic oil and how to properly maintain the joint between fiberglass and steel connections.
The company says other Tech Tips relate to specific Terex digger derricks, aerial devices or auger drills. Tech Tip #134, for example, addresses how to adjust wear pads for TM models with end-mount platforms.
Terex says the Hi-Ranger TM Series is a heavy-duty transmission aerial device used by line crews, offering working heights to 125 ft., basket capacities of up to 800 lbs. and material handling capacities of 1,500 lbs.
The top five most popular Tech Tips of the 26 new posts in 2020 are:
#102 PTO Light is Flashing
#140 Disinfecting a Unit
#126 Replacing Leveling Chains
#109 Performing a Flow Test on a Pump
#63 Performing a Flow Test on a Valve Assembly