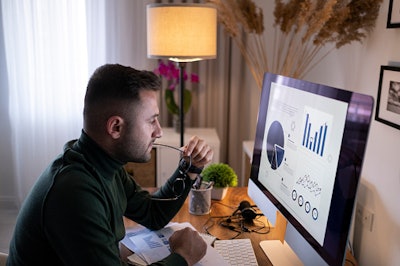 As landscapers settle into 2021, they need to pay attention to several finance-related aspects of their
business
, including:
PPP loans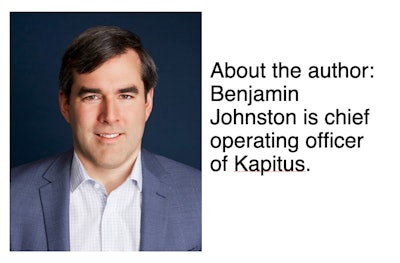 A second PPP draw is a great opportunity for landscaping companies that have seen a drop in business due to Covid-19 to stabilize their financial situation. The capital is intended to help business owners pay employees, pay outstanding rent and other bills, and invest in reopening and getting back to business. This is a 5-year loan carrying a 1% interest rate so it is some of the lowest cost financing small businesses will find.
Much, if not all, of the loan is likely to be forgiven just by paying bills and employees, so the program has tremendous benefits with limited downside. However, 60% of the forgivable amount must come from payroll, so if your business has reduced its staff significantly from pre-pandemic levels, not all of the loan may be forgiven.
Seasonality
The most challenging aspect of obtaining financing for many landscaping businesses is the seasonality of the business. Banks and other lending institutions generally like to see steady, consistent cash flows throughout the year and the nature of many landscaping businesses is that they are heavily affected by the changing demand for service as the seasons change.
Fortunately, small business lenders such as Kapitus have developed underwriting models that take seasonality into account. We recognize the need for financing when business is slower and can structure transactions that support growth and sustainability throughout the year.
What to watch
As landscapers look to take advantage of the growth opportunities in the market, it is important that they not let their expenses get too far ahead of anticipated work.
That being said, when a landscaper needs capital to staff-up and purchase equipment to in order to add new jobs, it is important to have a financial partner who can supply needed capital quickly and dependably. If you anticipate the need for growth capital in the coming year, talk to your bank or to a small business finance company to determine what you qualify for and what products are right for you.
What's ahead?
We at Kapitus are very bullish on the small business economy in 2021 and are especially bullish on the landscaping and residential construction sectors.
During the pandemic Americans spent considerably more time at home and invested heavily in new properties and home improvements. We expect this trend to continue in 2021 as many Americans continue to commute less and work to better their homes and property.
Landscaping and construction is our largest and fastest growing industry sector. Over the past fifteen years we have provided nearly $500 million in financing to approximately 8,000 contractors. Given the activity we are seeing the space today, we expect landscaping and construction to be our largest sector again in 2021.