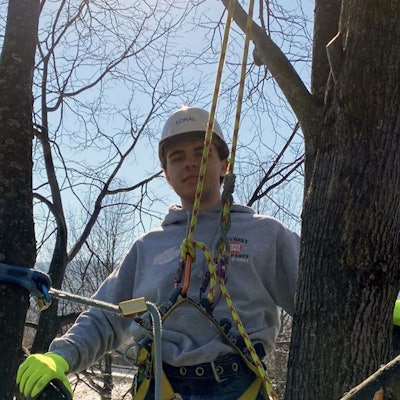 Photo: Ruppert Landscape
Ruppert Landscape recently announced that the National Association of Landscape Professionals (NALP) Foundation has awarded the Ruppert Landscape Company Scholarship to Nick Bianchi of Pennsylvania College of Technology in the amount of $1,000.
Scholarship recipients were recognized at this year's National Collegiate Landscape Competition (NCLC) virtual event, March 15-19.
Bianchi (age 19) from Scranton, Pennsylvania, is a sophomore at Penn College studying horticulture technology with a landscape emphasis. Upon graduation, he hopes to continue his education by earning hands-on industry experience with a landscaping company and aspires to one day own and operate his own landscape construction company.
"We would like to sincerely thank all the young adults who took the time to apply for scholarships this year and congratulate Nick on this accomplishment," says Doug Halsey, region manager at Ruppert Landscape and NCLC committee chairman. "We are proud to support such a bright, talented young scholar and are excited to see where his career in the green industry takes him."
"NALP Foundation Scholarship applications are reviewed independently by a team of industry professionals and educators," says Britt Wood, executive director of the NALP Foundation. "The team looks for academic merits, leadership, community service, creativity, demonstration of leadership, financial need and any other special circumstances that stand out for a deserving scholarship recipient. The NALP Foundation is dedicated to advancing careers in the landscape industry and is grateful to companies like Ruppert Landscape who provide academic opportunities to deserving students to help build a legacy for the lawn and landscape industry."
Ruppert Landscape also recently promoted Drew Dummann to lead the company's Raleigh, North Carolina, location as branch manager.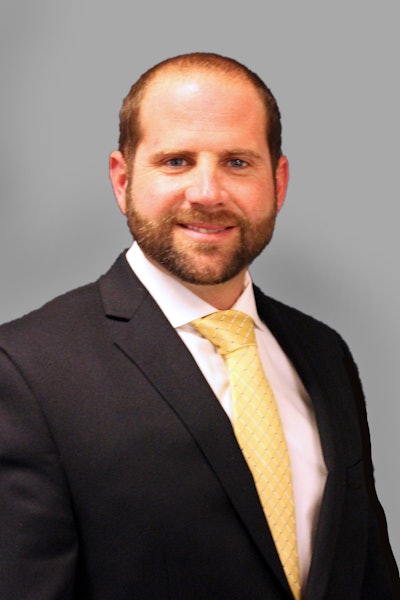 Dummann holds a bachelor's degree in landscape architecture from Ohio State University and has been with the Ruppert organization for almost 15 years. He worked in the company's landscape construction division for the first eight years with the Maryland and Virginia landscape construction branches as a production manager. He then transferred to the landscape management division as an enhancement manager in Frederick before relocating with his family to North Carolina and joining the Raleigh team as an area manager.
He has been recognized twice with the company's Branch Impact Award for his dedication and contributions to the team—in 2007 for the Maryland landscape construction branch and in 2017 for the Raleigh landscape management branch—and was also recognized with one of the company's top honors, the Achievement Award, in 2009 for demonstrating outstanding job execution and high quality results.
Since 2016, he has taken on the responsibilities of associate branch manager, a role which the company says was designed to prepare talented team members to take on future opportunities. In early 2021 as former Raleigh branch manager Sam Wells prepared to open and lead a new branch in Durham, North Carolina, the company says Dummann was the obvious choice to step up and lead the Raleigh team.
"During his time as associate branch manager, Drew has been instrumental in the growth and success of the branch as he and Sam worked together to plan and build a structure for a smooth transition," says Fred Key, region vice president in the company's landscape management division. "Drew and Sam will continue to work closely together through this transition to ensure success for our employees and customers. It is always exciting when our growth and success creates opportunity for our team members to advance their careers, and particularly satisfying when it pays off for one of our hardworking and dedicated teammates who has continually put himself out there to take on new challenges."
As branch manager, the company says Dummann will be responsible for the overall welfare of the Raleigh branch, including the safety and development of his team, strategic planning and budgeting, training, customer service and day-to-day operations.
"I've learned many different management styles from the various managers and mentors that I have worked with over the years," says Dummann. "I'm excited to apply everything I've learned to help develop this group of men and women and grow our business in the Raleigh market."
NALP expands government relations team
The National Association of Landscape Professionals (NALP) announced that it is expanding its government relations team with the addition of Karla Segundo in the newly created position of manager of government relations.

NALP says Segundo has experience working in congressional offices, political campaigns and NALP's lobbying firm, DCLRS, where she worked on H-2B, pesticides, fertilizers and other environmental issues important to landscape and lawn care companies.
"We feel that this is the right time to expand our investment in government relations at the Local, State and Federal levels," says Andrew Bray, vice president of government relations at NALP. "With the expansion of the team, we can dedicate more resources to important fights in jurisdictions across the nation."
Segundo will also help the grassroots advocacy efforts by growing the Advocacy Contact Team (ACT) and the NALP-PAC.

Little Beaver mourns loss of Billy Roy Haynes
Billy Roy (BR) Haynes, loving husband, father and second-generation president of Little Beaver Inc. passed away Saturday, March 13 at the age of 94 surrounded by his family in Livingston, Texas.
BR's passion and life's work were in the family business, but he had a diverse range of interests and experiences at the heart of which was service of fellow citizens and country. BR Haynes was born on October 2, 1926, in Livingston, Texas, to Newman & Lillian (Peebles) Haynes. He grew up in Livingston and graduated high school in 1943.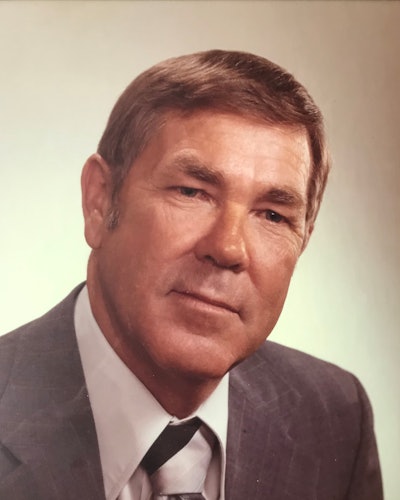 He briefly attended Texas A&M University, but soon left to join the war effort in World War II. He enlisted in the U.S. Merchant Marines and served in the European theater delivering material to England, Italy and Russia. After returning to Livingston, he worked as a golf pro at a private golf course before finally joining the family business, Haynes Manufacturing Co. (now Little Beaver, Inc.) with his father.
Initially working as a salesman, BR traveled the eastern and central U.S. selling the company's products, which at the time included a tractor-mounted mower, brush saw, tree girdler and post hole digger. After his father's retirement, BR took the reins of the business and looked for ways to grow both the product line and the markets they reached.
During his time leading Little Beaver, BR focused on improving the business from a strategic standpoint. Recognizing the potential of the product in a wide variety of markets, from fencing and deck installation to signs and playground installation, BR was instrumental in expanding the company's involvement in the rental and fencing industries. Under his leadership, the business was active in industry associations, joining ARA in 1961 and FenceTech in 1972. After a successful 27 years leading the company, BR passed the business to his sons, Joe and John, upon his own retirement in 1987.
BR's ambition and knack for business showed itself in every facet of his life. He joined the Livingston Volunteer Fire Department in 1960 and was elected Chief in 1963, ultimately retiring from the department in 1977. Under his leadership, the department was brought into the modern era, with new equipment and a new station.
Though he was known in the industry as a pioneer and founder of Little Beaver, Inc., BR was also a devoted family man. He and his wife, Fayelene, were married 70 years, and raised five children. BR and Fayelene traveled extensively throughout the western U.S. after BR's retirement, enjoying the many National Parks and otherscenic areas.
Ken Thomas named CEO for The Greenery, Inc.
The Greenery, Inc. recently announced the promotion of Ken Thomas to Chief of Operations. An industry veteran, the company says Thomas exhibits a wealth of industry knowledge and executive level experience.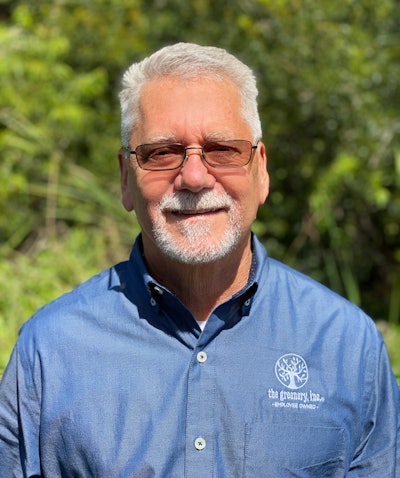 Over his 30-year career, the company says Thomas has owned and operated three successful landscape companies including Scapes Group in Atlanta. He is a long standing member of NALP/ACLA and past president of the Metro Atlanta Landscape and Turf Association. Thomas has worked with The Greenery since 2016 as an advisor, consultant, trainer and most recently as VP of maintenance operations.
"Ken is a natural leader with an impressive background in the landscape industry," says Lee Edwards, CEO of The Greenery. "With his expertise and leadership experience, we are confident that he will continue leading The Greenery in the right direction."
In addition to his leadership role at The Greenery, Thomas and partner Ben Gandy will continue to support and promote the landscape industry as principals of Envisor Consulting. Envisor helps business owners and leaders to be able to "Envision and Achieve" their greatest success.