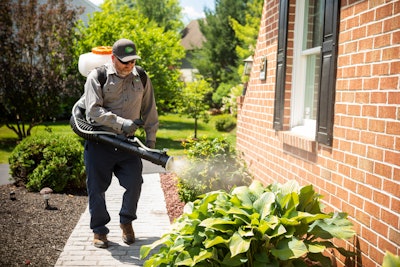 Joshua Tree
Adding a new service or division always has the potential to be a revenue driver. But nothing beats when the demand for that service comes directly from your existing clients. That was the case for Joshua Tree, which has locations in Stockertown and Souderton, Pennsylvania. The company had already been offering residential tree care and lawn care when the demand for pest services began to grow.
But Joshua Malik, company owner, says that this was not something they just wanted to "jump into." He had to be sure it was done right. That meant spending a lot of time researching what it would look like to add a pest control division. The key came down to hiring an expert who could head up that division. Malik found someone with more than 15 years of experience in the pest control industry to take the lead.
One thing that makes Joshua Tree's pest control division rare is the fact that they also offer indoor services. Most lawn and landscaping companies that add pest control stick to exterior treatments for pests like ants, fleas, mosquitoes, and ticks. While Joshua Tree offers those services, Malik says they also have introduced a quarterly pest control program that includes an annual interior visit. That means they're also addressing roaches, spiders, mice, and more.
With a pest control expert at the helm of the new division, Malik says they're also offering treatments for stinging insects and safe nest removal. These are services for which there was a lot of interest from their existing clientele.
"We eased into this space slowly and deliberately," Malik explains. "We have been planning for years. It helps that this grew organically from what we were already offering. Customers have come to know and trust us and wanted us to be able to handle additional services for them. Pest control fit in nicely with our mission of helping homeowners to have properties that they can enjoy more fully."
A successful expansion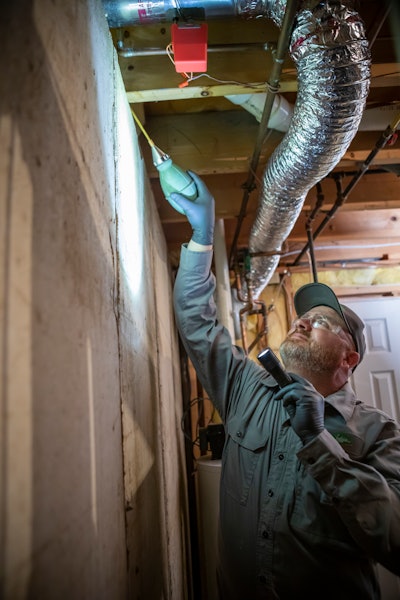 Joshua Tree's expansion into pest control has been successful. Of the total clients that initially signed up, 70 percent were existing customers. In addition, the company has gained more than 500 new pest control clients. With all of this growth, it also hired a second pest control applicator who came with several years of pest industry experience.
Malik says that expanding into additional services can be a great opportunity for lawn and landscaping businesses—if it's done right. His advice to other business owners who are thinking about expanding their service offerings is to do their homework. Understanding what kind of demand is there from your existing clients will help you to know if it's something that could be viable. This can be achieved by surveying your clients and listening to their needs.
Malik says it's also critical that you choose experienced personnel if you are expanding into new territory. As a lawn or landscape business owner, you can't be the expert at everything. One thing Malik has done well is to find experts that can take charge of the company's specialized services.
Finally, don't just jump right in. Malik says that easing into this new division has helped ensure its success.
"It's important to have standards in place before rolling out a new service," he adds. "Introducing a marketing plan and a budget before your launch date. And take the time to really understand this new service line and pricing structure. When you do launch, everything should be in place."