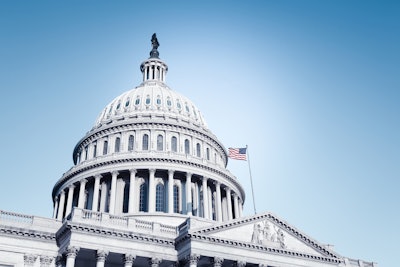 With many landscape business owners anxiously awaiting the fate of their H-2B workers this year, the news that the Department of Homeland Security and the Department of Labor's announcement about releasing 22,000 supplemental H-2B is welcomed news. These additional visas are a result of the discretionary authority granted to DHS by Congress in the FY 21 Appropriations.
Andrew Bray, VP of government relations for the National Association of Landscape Professionals (NALP) says that this announcement is bittersweet for the landscape industry, which fought for months on the issue. Bray says that while there is certainly a wish that there were more visas—and they'd come sooner—it's still a step in the right direction.
"I think this announcement of 22,000 in April demonstrates that the Biden Administration acknowledges and appreciates seasonal labor needs and the H-2B program," Bray was quoted saying in an article on the NALP website. "This is his first year in office handling the supplemental cap amidst an ongoing pandemic and serious domestic economic concerns. There were even attempts to exclude the landscape and construction from eligibility of the supplemental cap, but our efforts prevailed against that opposition.
"Everyone that sent an email or made a call in the last few months to Congress, or the Administration should feel proud of their efforts and the result of 22,000 additional visas that would not have materialized without a strong showing from the landscape industry," continued Bray.
Makita U.S.A. breaks ground on new facility
Makita U.S.A. has broken ground on a new, 600,000 square foot, state-of-the-art facility in the Atlanta region. The new facility will be constructed on 80 acres of land and is part of the company's planned future development to address its continued growth. The facility will serve as a center for distribution, sales and training, customer service, and as a factory service center.
"Today Makita begins a new phase of expansion with the construction of another new facility," said Joe Blackwell, senior vice president operations, Makita U.S.A, in a press release. "This is part of our continuing growth here in the U.S.A., and this new facility will further increase our operations, service, and training capabilities. This means expanded service and support for our customers, while creating more jobs in the region."
John Deere announces supplier agreement with Engcon


John Deere has announced a preferred supplier agreement with tiltrotator manufacturer Engcon. Going forward, tiltrotator models ranging from the EC204 up to the EC233 will be available through John Deere construction and compact construction equipment and Hitachi excavator dealers.
"Through this agreement we're building on the strengths of Engcon and John Deere to enable contractors to optimize machine efficiency and productivity on jobsites that require versatility and precision," said Krister Blomgren, CEO, Engcon Group. "Our proven tiltrotator solution incorporates innovative features to deliver bottom line-boosting results. By offering our lineup through the John Deere and Hitachi excavator dealer networks, customers will have streamlined access to some of the industry's top products."
Echo Means Business introduces new features
Green industry pro community website and mobile app Echo Means Business has introduced a new series of features, starting with a top tier paid membership level that allows members access to exclusive savings on products and services. According to the company, savings can be found on replacement parts, safety equipment, travel and entertainment, and more.
In addition, a Pro Networking Series, which will broadcast live interviews and panel discussions on industry topics, will be available to members. And on May 4, Echo Means Business will also be launching Pro Resources, which will include customizable and downloadable marketing materials as well as other features for landscaping pros.