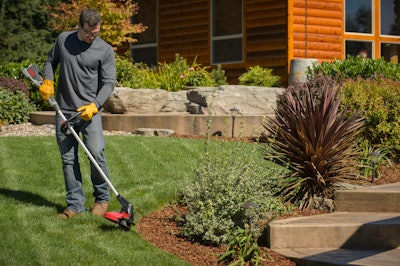 Oregon Products
Blount, Inc., has rebranded to Oregon Tool, a name which positions the company for growth while honoring its heritage. The company was founded in the basement of the home of Joe Cox in 1947. He was inspired by timber beetle larva in his quest to find a better way to cut wood efficiently. It was the beetle's alternating c-shaped jaws that inspired his chainsaw design.
Over the years, the company has grown into a multinational organization with numerous acquisitions and mergers. Today, the newly named Oregon Tool has more than 3,000 team members and sells thousands of products.
"We are certainly proud of where we've been and where we are, but we're even more excited about where we're going as Oregon Tool," said Oregon Tool CEO Paul Tonnesen in a company press release.
"We are confident the inspiration and momentum inherent in the name Oregon Tool will help our organization achieve our goals in the years ahead, including aggressive growth across brands and launching into adjacent categories," he continued. "We will also go beyond serving the professional end user and expand how we're serving the do-it-yourself consumer."
American Horticultural Society and KidsGardening partner for virtual event
The American Horticultural Society and KidsGardening partnered for the National Children and Youth Garden Symposium, which was held July 7 and 9, 2021. The virtual event brought together people who work to engage children with gardens.
The event featured more than 30 peer-led educational sessions, live Q+As, and discussions that were recorded and will be available online. Registration remains open to view these session recordings.
NALP launches nationwide workforce study
The Foundation of the National Association of Landscape Professionals (NALP) has launched a nationwide survey that will help gather employee demographics in the industry to see how it stacks up against the general United States workforce. This will allow the Foundation to identify underrepresented groups and work to attract them to the industry.
"For years, the Foundation has been focused on supporting industry education and attracting new people to careers in landscape and lawn care," said Britt Wood, Interim Foundation Executive Director, in a press release. "This national research study will help us identify areas where we are doing well and where we need to work harder to attract underrepresented groups into our industry; allowing us to offer career advancement opportunities to more people."