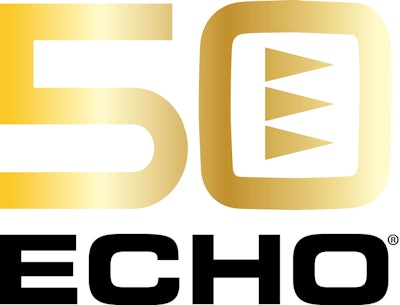 ECHO
ECHO Incorporated has announced the launch of its new website at www.ECHO-USA.com.
The new site provides information about hundreds of ECHO products that span across all outdoor power equipment categories, to better help visitors understand the company's products and innovation. It features a streamlined modern design, improved navigation, and functionality, a live customer service chat, among many other benefits.
ECHO's VP of Marketing and Product Management Wayne Thomsen stated, "not only is innovation important with all our products but our public face as well. We're thrilled to launch this new website, as the user experience is superior, allowing visitors to find what they need when they need it."
The new ECHO-USA.com website offers visitors:
• Easy Navigation: Easy for end-users to operate and find desired information, such as product information, and store locator.
• Live Support: During business hours, visitors will be able to chat with a live customer service representative.
• Mobile optimization: The new website is fully functional for mobile devices.
ECHO's new website will be updated on a regular basis with new products, media stories, dealer promotions, corporate milestones, industry news and more. Visitors are encouraged to explore the new website at www.ECHO-USA.com.