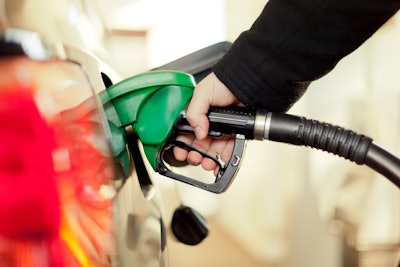 Getty Images
Dealing with the rising cost of fuel has not been easy for landscape business owners. The landscaping industry is relatively fuel-dependent not only for vehicles but also for equipment.
While there is no easy answer, you do want to consider coming up with ways to offset those charges so that it doesn't hurt your bottom line too much.
Here are a few ideas.
Add a surcharge
The last thing you probably want to do right now is charge your customers more. Like you, they're dealing with rising fuel costs for their personal vehicles. But many companies are adding a fuel surcharge and have been pleasantly surprised at how understanding customers have been. Because they're dealing with it, too, they understand it's not some arbitrary charge you are tacking on. And you can be clear that you'll remove the surcharge when gas prices come down.
Optimize routing
You already know that an optimized route is a key to an efficient operation. In our industry, time is money! You want to focus on route density so that your crews aren't driving more than they have to. Of course, the more clients that you have, the more complicated this can become.
You can use landscape business software to help. The goal is to eliminate the guesswork and create an optimized route that minimizes extra and unnecessary drive time.
Track crews and eliminate pitstops
The occasional pitstop is a necessity. But if crews are constantly going off route and making unplanned stops, it can really start to rack up your fuel bill. One way that you can get a better grip on what your crews are doing when on the road is to use GPS tracking. Losing a few minutes here or there doesn't sound like too big of a deal. But in a short time (and across multiple crews), it can add up.
One of the best ways to track crews is with a tool like iCREWtek. With real-time data, you'll be able to know where your crews are going. If this begins to reveal problems, it's time to have a serious talk with crews. If you don't already have policies written down around unnecessary stops, this is the time to create them and discuss them with the team.
Looking ahead
While there are no indications that the fuel prices will drop any time soon, being diligent where you can will help. If you are opposed to adding a fuel charge to your invoices, now is the time to think about other ways that you can try to recoup some of your lost cost.