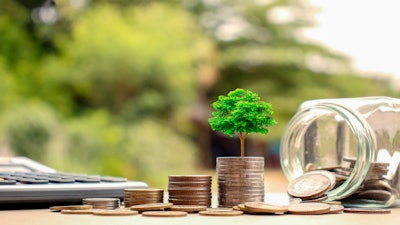 The Great Resignation and lingering COVID-19 concerns hit businesses hard in 2021 but, for the landscaping industry, overcoming labor shortages is nothing new.
And, while demand for services is picking up, the lawncare market has suffered through a tightened labor market for many years. Recruiting the right personnel has become a second full-time job as landscaping business owners grapple with the additional issues a post-pandemic reality brings.
It's a career, not a job
Let's face it: many lawncare jobs are lower on the pay scale than entry-level positions in other industries which results in high turnover rates. You have to fill these positions because the work still needs to be done and you can't accept new business if you don't have the manpower.
But one way to overcome this churn-and-burn feature of the industry is to offer employees career paths and incentives. Offering competitive pay, good working conditions, and a welcoming company culture draws more driven applicants who want a future in landscaping and will stay longer. Providing your employees with the sharpest uniforms and top-of-the-line equipment also improves recruiting efforts.
Landscaping employers should show applicants how jobs can result in career paths for willing employees. Providing clear expectations, training and performance raises helps you get the right people into the right positions for the long term.
This allows you to scale your business model to plan for growth.
Technology helps
Providing your employees with the best equipment to make their jobs easier is another great recruiting tool. Technology can also fill employment gaps, increase safety protocols and provide employees the opportunity to advance.
For example, remote-operated commercial mowers that will allow one well-trained operator to run a machine that can replace five to seven workers using string trimmers is a gamechanger.
And, technology can also be fun for them as it improves labor costs for you. Instead of having an entire crew cutting slopes, you can have one employee on level ground maneuvering a remote-controlled mower like he's playing a video game.
Market like it's 2022
While many in the lawncare industry still use mailers and cold calling to drum up business, consumers really want personal interaction with leaders who provide solutions.
Your role should be to act as an advisor and not like a vendor taking an order. Providing both current and potential customers with plans based on your expertise builds consumer confidence. Tell them what they need and provide a quote for it.
In this industry, going door-to-door to ask for business in person is still a relevant endeavor. Yards are an extension of a home or business. Providing expert advice in person in a clean, eye-catching uniform gives clients the personal touch they expect and allows you to build a rapport with them through conversation.
The past two years have taught us that it's not enough to be able to do the job. In order to grow your business, you need the innovation, technology, and ability to communicate in order to recruit and build your customer base.
This guest post was written by Tim Kubista of RC Mowers. For more information about RC Mowers, visit www.rcmowersusa.com.