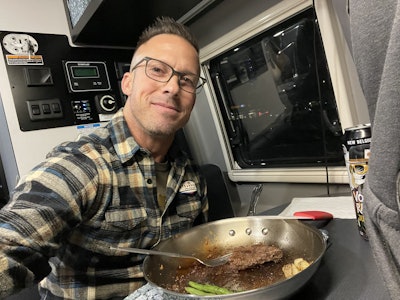 Joshua Malik
The rapid growth of Pennsylvania-based Joshua Tree Experts in recent years has led owner Joshua Malik to enter the franchise realm. The company has built a business on proven processes and systems that Malik realized he could teach others to replicate. Joshua Tree Experts, which started with tree care services but has blossomed into lawn care and pest control, has seen continued success and Malik wants to help others do the same. But in order to be able to support new franchise owners, he knew he had to come up with a way he could travel on a moment's notice. That's where the idea of a fully equipped van came about.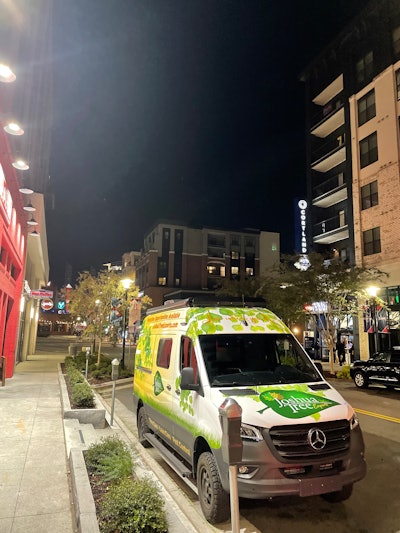 "This has been the vision since 2019 when I decided I was going to go into franchising," Malik says. "The van was always part of that plan. I knew I would need a way that I could support franchisees and this van was the answer."
The Sprinter Revel van has a full bathroom, sleeping quarters, and a dining area. It features solar panels and lithium batteries so that it's always fully charged.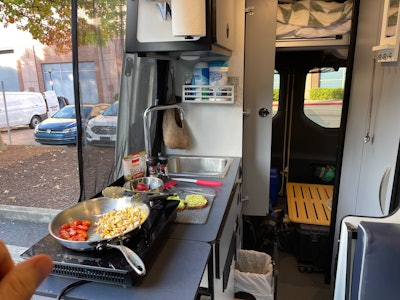 When we caught up with Malik, he had just been camping out in the parking lot of a trade show he was attending. He's also traveled around to some potentially interested franchise owners to do luncheons and meetings.
But he says that the main purpose is to be easily connected with franchise owners once they buy into the business.
"This van gives me a way to instantly get out in the field at their location," he says. "If they have any sort of issue, I can get there quickly and help them out. It gives me a lot of flexibility that isn't always available with travel."
The van is custom-wrapped with the Joshua Tree Experts graphics and is also doing double duty as an advertising channel.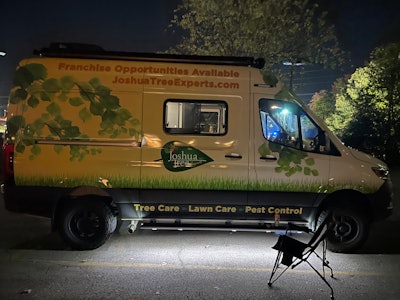 "It definitely attracts attention," Malik says. "I was hanging out in my lounge chair outside the van at this tradeshow and a lot of people came over just to see the van. I am really happy with how it's all worked out."
Malik gave his social media followers a recent tour of his van, which we've shared below.