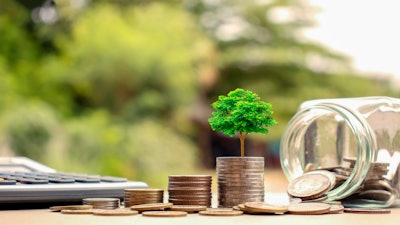 Getty Images
You've done the work and now comes the critical part...getting paid. While it sounds simple, anyone that owns a landscaping business knows that sometimes getting paid can involve a lot of stress. When clients don't pay in a timely manner, chasing down owed money can cause a lot of hassles and headaches. But in order to continue a profitable business, getting paid has to be the priority. Here are a few tips for ensuring clients pay for your services.
Consider budget billing
At Joshua Tree Experts, we offer budget billing in which we spread out payments in a monthly format. A lot of clients prefer a monthly bill in smaller increments. In fact, we've found they'll be more likely to sign up for automatic payments with a credit card when it's a smaller amount. An easy $100 a month is a lot less daunting than one big payment for your work.
Offer pre-pay discounts
Another way that you might encourage clients to pay quickly is with a pre-pay discount. Obviously, getting one lump sum of what you're owed is the optimal scenario and you can make this more likely by providing a discount if everything is paid upfront.
We've found this is a win for everyone. Clients appreciate a discounted rate and we don't have to worry about chasing down late payments.
Make payment easy
If you are frequently going unpaid, you have to consider whether there is anything you can do to make it easier for your clients to pay. If you are still leaving invoices at the door, there are better ways. Paper invoices often end up in a stack of other bills or papers...or sometimes get lost or forgotten.
At Joshua Tree Experts, we use technology to our advantage so that clients receive emailed invoices that allow them to pay quickly and easily. If they forget to pay, the system will also follow up with them automatically.
If the client has already set up automatic payments, then they'll receive an email letting them know that their credit card was billed. Automating this process also makes things easier for you.
At the end of the day, any way that you can simplify the process and increase your chance of getting paid in a timely fashion is a win. Use this time during the off-season to consider how you can make improvements that will benefit your business.