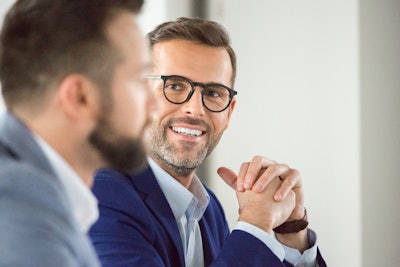 Getty Images
In an industry as competitive and dynamic as the green industry, networking is not just an option, but a necessity for business growth. As you navigate the world of landscape management, lawn care, and other green industry businesses, fostering the right connections can open doors to new opportunities, new customers, and even help you discover innovative practices.
Here's how you can leverage the power of networking to achieve significant growth in your lawn and landscaping business.
Maximize Local Memberships: Identify business groups, leads clubs, and service organizations that could provide meaningful connections. Target the top three, devise strategies to get involved, and reassess their effectiveness over time.
Get Involved in Trade Groups: Both inside and outside the landscaping field, trade associations offer valuable exposure, contacts, and business opportunities. Active participation, such as serving on committees, writing for the group's publications, and speaking at conferences, enhances your visibility.
Establish Your Expertise: Leverage your skills as a landscape management expert within your networking circles. This will not only elevate your professional profile but also open doors to new opportunities.
Adopt a Host Mentality: Be proactive at networking events. Instead of waiting for introductions, take the initiative to connect with individuals, showcasing your outgoing and friendly demeanor.
Follow Networking Etiquette: Focus on meeting decision-makers, collect business cards, follow up promptly, provide leads regularly, and never forget to show gratitude when you receive a lead.
Leverage "Introducers": At networking events, identify individuals who have extensive contacts and could introduce you to promising prospects such as commercial property owners.
Network Efficiently: Prioritize quality over quantity when it comes to networking. Spend your time wisely by engaging primarily with decision-makers and new connections.
Embrace the Payback Principle: Networking is a two-way street. As Zig Ziglar once said, "You can get whatever you want if you help enough people get whatever they want."
Align with Allies: Form alliances with professionals from non-competing fields like paving and resurfacing, waste disposal, carpet cleaning, and pest control. Sharing leads and marketing efforts could provide mutual benefits.
In addition, affiliating with property management associations offers tremendous networking opportunities. They attract decision-makers, giving you the chance to showcase your brand and establish yourself as a major player.
Associations, such as the ones listed below, comprise a diverse range of professionals managing a significant portion of commercial properties.
Building Owners and Managers Association (BOMA)
International Facility Management Association (IFMA)
International Council of Shopping Centers (ICSC)
Community Associations Institute (CAI)
National Association of Industrial and Office Properties (NAIOP)
Institute of Real Estate Management (IREM)
National Apartment Association (NAA)
American Apartment Owners Association (AAOA)
By volunteering and participating actively in these organizations, you can strengthen your brand recognition and build lasting relationships with key industry professionals. Choose an organization that aligns with your business goals, invest your time, and over time, consider expanding your participation to other associations.
Networking is a powerful tool that can help you grow your green industry business. It's about more than just promoting your services; it's about building relationships, learning from others, and staying abreast of industry trends. By leveraging the power of networking, you can position your business for sustained growth and success in the green industry.
This article originally ran as a Fridays with Fred blog article, which can be found here.