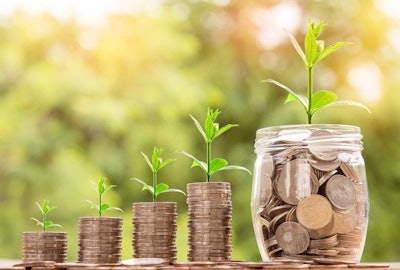 Why do some landscaping businesses become successful while others fail to ever truly take off?
As the landscaping industry is heavily reliant on the health of housing and property markets, characterized by localities and the personal interests and spending habits of property owners, finding a non-subjective locus of success and failure seems hopeless at a first glance.
And yet closer scrutiny reveals that most of the successful landscaping service providers have avoided these five key mistakes or have dealt with them more effectively. Here is the list of those five key mistakes that every newly established landscaping company should avoid.
1.
Handling pressure
Starting a business is never easy for anyone, especially when you are on a shoestring budget. Whether it is price negotiation with landscaping material suppliers or creative differences with the clients, every aspect of the beginning will create enough pressure that you might begin to question your decision of starting the business.
Some of these problems at the beginning are inevitable. As you are new to the market, you might not be able to get things done your way. The best way to deal with initial pressure is to develop a strong mindset against failures, knowing that it is the only way you are going to learn. Knowing that setbacks are part of a new or growing business, you should learn to move ahead quickly instead of what has already been done.
2.
Unprofessional behavior
At some point in time, you might be at the receiving end of unprofessional behavior, or it might be you who would give up on the work pressure and create a furor.
When you are new to the landscaping business, you will get many situations that will test your patience, work ethic, and integrity. It is important that you start cultivating the right work culture from the very beginning, keeping in mind how you behave with your clients, suppliers, and employees will ultimately come back to you.
Besides, in the era of social media, you would not like to risk your reputation for one incident. Any such incident of bad behavior might hamper your public image. Since landscaping businesses grow through referrals, it is important that you neither instigate someone nor get instigated by someone.
3.
Negative cash flow
Profit on paper means nothing to a new landscaping business; you have to maintain positive cash flow. Keep a check on your cash availability and plan your investment accordingly.
One thing common among landscaping businesses that have started small and have grown into full-fledged businesses is they have managed their cash flow well. It is recommended that you do not invest heavily in new equipment but rather buy second-hand or rent it from your network.

Similarly, check your lending practices from time to time to curb negative cash flow. Start relying on technology at the very beginning to keep a tab on your cash flow. A landscape management software with integrated payment management tools could help you speed up payment processes and track cash flow instantly.

4.
Low-cost competition
There will always be someone in the industry who will claim to do it cheaper. While you are trying to deliver fast and quality, focus on creativity, and accommodate high-end preferences of customers within your budget, someone was planning to steal your lunch with cheaper offerings.
Your dilemma is obvious—join the battle or to hold your ground? Most landscaping business leaders adopt a passive-aggressive approach in such a scenario, as in they keep the doors open for the customers, but do not budge from their standard pricing.
Create a strong line of defense—provide a sustainable competitive advantage, create a value-based pricing system, deliver awesome customer experience and, if possible, create a low-subsidiary service for a specific group of low-value customers.
5.
Unprepared for seasonality
Many aspects of landscaping businesses are seasonal. If you lack efficiency in managing seasonal demand, it could hurt your business big time. There are two major perspectives on seasonal requirements:
1. You may need existing resources but you will need them during peak season
2. The new demands will require you to manage your stock-up and stock-out more judiciously
The thing is, you can't get rid of everything during the off-season, whether it's employees or inventory. You must plan every resource in a manner that allows you to handle the peak season and off-season crunches more effectively.
The takeaway
Establishing a landscaping business is tough at the beginning. But once you successfully build your network with professionals, suppliers, and clients, you would be able to easily navigate through the challenges and make a name for yourself.
EDITOR'S NOTE: This article was written by Avee Mital. Mital is the product marketing manager at FieldCircle, field service management software and technology consulting company. He has a knack of understanding customers' needs and passion for solving customer problems. He often writes on new technovations and industry trends to help people make more aware of possibilities for technology in improving business growth.