Teased prior to CONEXPO as "Project Minotaur," Case Construction Equipment's DL450 is billed as a "Compact Dozer Loader" that combines a compact track loader (CTL) with a dozer. Case is using CONEXPO to get contractor feedback on the concept machine.
"We didn't want to just create a reaction," says Scott Harris, vice president, North America, Case Construction Equipment. "Instead, ours is a practical revolution of two product lines."
Case brand manager for skid steers and CTLs, John Dotto, takes us through the main features of the DL450 and the challenges and decisions behind its design in the below video.
Case says it has more than 30 patents pending on the DL450, which was named after the company's former 450 dozer. The core feature of the DL450 is a C-Frame dozer interface that pins directly into the machine chassis. Case says it provides the stability and smooth operating plane of a CTL, ensuring that all operating power and stresses are channeled through the machine's chassis and not its loader arms.
The C-Frame can then be unpinned from the chassis and disconnected like an attachment, allowing the machine to perform as a standard CTL. The unit uses skid steer and CTL attachments.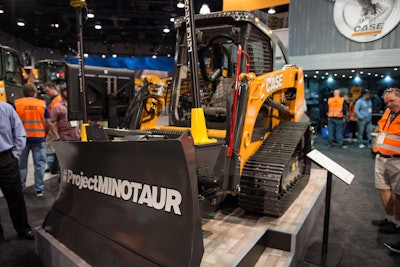 "This could also be a transformative piece of equipment for landscapers looking to add greater power to their operations," Harris says, and who may have previously considered buying a small dozer. Other possible takers for the DL450 include residential and commercial contractors looking for additional versatility in one machine, he says.
The concept machine has an anticipated drawbar pull of around 21,000 pounds. The main body was created from the base frame of a vertical-lift Case TV380 CTL. Case then married the base frame with the radial-lift loader arm design similar to that of the former 465 skid steer.
Forward and reverse travel and steering is controlled by the left hand, and boom and bucket controls are manipulated with the right-hand controls. The right-hand controls also operate the lift, angle and tilt of the 6-way blade.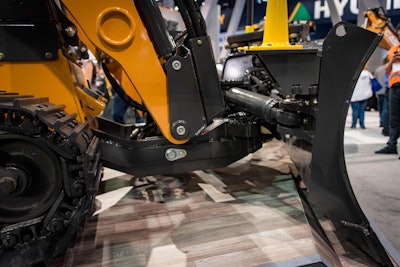 The undercarriage features steel tracks and grousers, a fifth roller for better traction and greater ground clearance to reduce the likelihood of drag. The DL450 also includes a rear integrated ripper.
"Nothing on the market today provides the dual functionality that the DL450 can," Harris says. "This is a purpose-built compact loader dozer."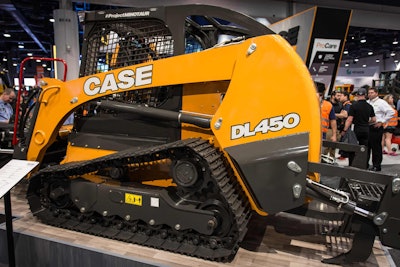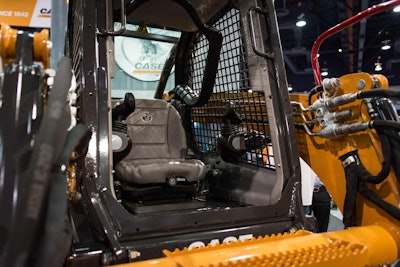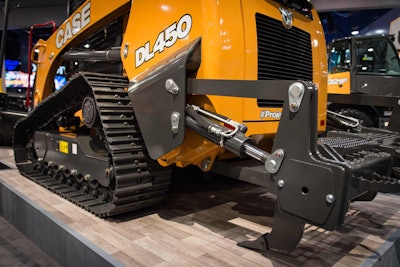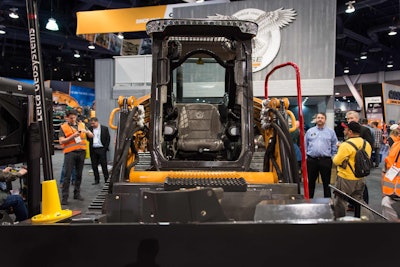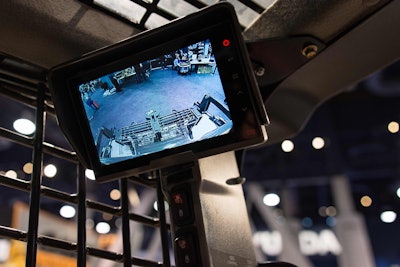 EDITOR'S NOTE: Marcia Gruver Doyle is editorial director of the Construction Division of Randall-Reilly, which includes Equipment World, Aggregates Manager, Better Roads and Total Landscape Care magazines.