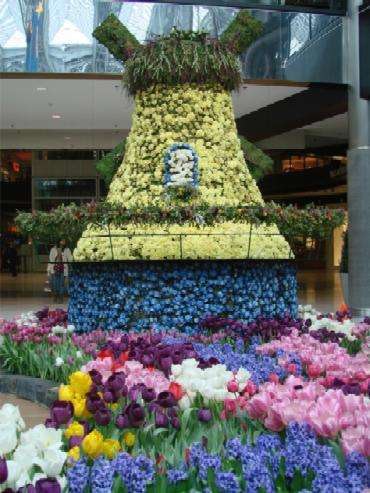 In the March 2009 issue of Total Landscape Care, you will meet our 2009 Landscaper of the Year, Roger Grothe, president and founder of Aloha Landscaping in Mendota Heights, Minnesota. That's his smiling face on the cover. Honestly, we had 12 great finalists for the contest, and they all have a unique story to tell. You will meet each one of them in the pages of TLC in the year ahead as we focus on one finalist each month.
There are a number of things that stand out about Roger, including a company name that is definitely one-of-a-kind in the state of Minnesota. I think the main thing that stood out about Roger was his business approach. I know what a dog-eat-dog business it can be in the landscape industry. In this uncertain economy clients are typically doing more homework and asking for more bids before hiring a landscaper. It's only natural for good business people who want to sell jobs and keep the cash flowing in to drop prices or offer some kind of incentive that ultimately cuts into their budgets. The worst thing you can do is skimp on materials to undercut the competition − substituting 1-gallon plants for 3-gallons, or using a concrete block wall system when the setting really calls for stacked native stone. You might get the job, and the client might even be ecstatic with your thrifty results, but ultimately it reflects poorly on you. Incidentally, one Minnesota architect told me about a job where Roger offered to substitute natural stone for concrete blocks and eat the cost himself – just because the stone was the perfect match.
Roger has chosen to rise above the cut-throat rat race and seek out special projects that are challenging and educational for him and his crews. I won't say Roger's approach is right for every landscaper out there. Indeed, there is a lot to be said for the all-around landscaper who can install irrigation, hardscape and plants and then come back and maintain the entire project. It's one-stop shopping many customers value. They have one phone number to remember − yours − if they ever have a question or problem.
Just read about the projects Roger has thrown himself into and consider the peace of mind you could achieve by making yourself a specialist in some area of the vast realm of landscaping. From creating a multi-habitat zoo exhibit, to refurbishing a well-loved urban park dedicated to Charles Schulz, to installing numerous green roofs, and even revamping the grand-scale interiorscapes at the ginormous Mall of America in Bloomington, Aloha Landscaping has stretched the boundaries of our profession, and done it with style. I think you'll be as impressed with him as we are here at TLC.