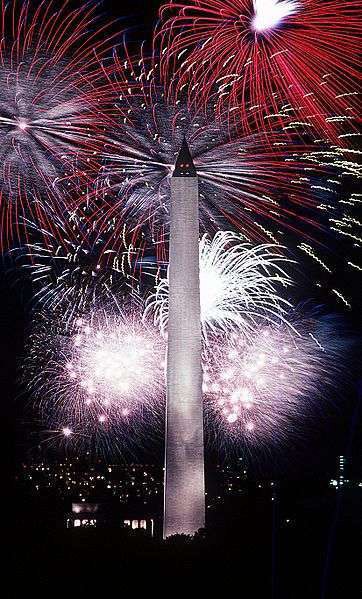 As we celebrate our adoption of the Declaration of Independence this Fourth of July, I thought I'd post some interesting trivia facts to get your mind going between the grilling and fireworks.
Independence Day was first celebrated in Philadelphia on July 8, 1776.
Dave Righetti of the New York Yankees threw a no-hitter on July 4, 1983.
The word "patriotism" comes from the Latin patria, which means "homeland or "fatherland."
In 2010, the U.S. imported $190.7 million of fireworks from China.
Both Thomas Jefferson and John Adams died on Independence Day: July 4, 1826.
Eleven places have "Independence" in their name.
Five places adopted the name "freedom." Freedom, California, with 6,000 residents, has the largest population among these.
There is one place named "patriot" — Patriot, Indiana, with a population of 202.