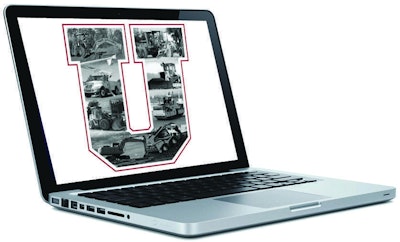 If you're pressed for time and still want to build your skills as a fleet owner or manager, the Association of Equipment Management Professionals has a web-based, lunchtime learning program to fit your schedule.
First up on their docket of courses is "Oil Analysis," Thursday at 11 a.m. Central Standard Time. The presenter, Richard Hassebrock from Castrol Heavy Duty Lubricants, will cover:
* The history and purpose of oil analysis
* How to read an oil analysis report and understand the information
* The four most commonly performed tests
* How to efficiently review a report and understand the information presented
A live question-and-answer session will follow the presentation. Additional "Learn Over Lunch" webinars will include: Using Fuel Analysis as a Fleet Tool (Aug. 9); Oil Analysis Part Two (Sept. 13); Creating Learning Plans for Employees (Oct. 11); and Oil Analysis Part Three (Nov. 15).
Cost per session is $59.95 for AEMP members and $79.95 for non-members. You can register at aemp.org.