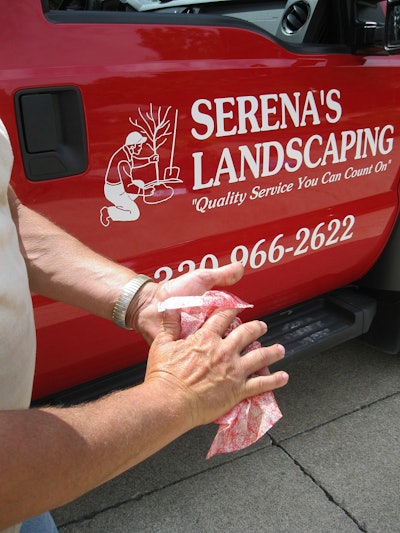 What's the No. 1 tool you use every day? Your hands.
To keep them clean and healthy, follow these dos and don'ts from GOJO.
Do's of Skin Care
Condition skin often: before and after work, and after each washing.
Wash hands regularly.
Wash with the right kind of cleaner. Use the mildest yet most effective cleaner to remove soils.
Keep tools clean to help keep hands clean.
Wear PPE, including gloves, whenever possible to protect skin from chemicals and other substances that are harmful to your skin. If PPE is not available, avoid contact with irritants.
Change work clothes, including coveralls, at least daily. Be sure to wash work clothes separately from other laundry so contaminants aren't spread to other clothing.
Use chemicals as instructed.
Observe and report changes in skin condition.
Don'ts of Skin Care
Never expose unprotected skin to harsh chemicals.
Never use harsh detergents, solvents or irritating chemicals, such as gasoline, turpentine or benzene, to clean skin. Always use an approved skin cleansing product.
Never eat, drink or smoke with dirty hands. Harmful chemicals can enter the body through the mouth and could damage vital organs.
Don't use regular bar or lotion soap if your hands are full of grease and grime. A weak soap can cause you to scrub too hard to get your hands clean. Use the appropriate hand cleaner.
Don't use abrasives or brushes that aren't designed for your skin. They can cause damage.
Never wipe hands with a dirty shop towel. Shop towels may be holding shreds of metal or other debris that can damage your hands.
Never put hands covered with chemicals, irritants or soils into gloves. This traps contaminants against the skin and can cause irritation or permeation into the skin.
To learn more about GOJO and its products, visit gojo.com.