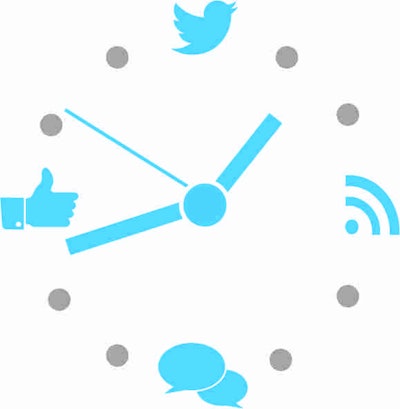 How to use the Internet's advancements to your benefit
With the recession continuing to cast a dark cloud over how many of us view our country's economy, it was refreshing to be reminded of what all we have actually accomplished.
Business magnate Bill Gates offered a unique perspective on the United State's progress in the past few decades on CNN's "Fareed Zakaria Global Public Square." At the top of his list of forgotten strengths are our advances in technology, including the vast capabilities of the Internet.
"Innovations have been underestimated today more than any time in history," Gates says. "Through innovation, life is getting better at a really amazing rate."
One of the Internet's fast-growing resources is social media sites. The public can follow the news with updates from Twitter, discover design ideas from project photos on Pinterest and Houzz, read industry blogs on landscapers' websites, watch how-to videos on YouTube and network on Facebook.
But if you're still holding on to advertisement flyers and "Old Media" marketing to bring in customers, take a look at these numbers from Landscape Leadership (landscapeleadership.com). Of Internet users older than 15, 82 percent of them use social-networking sites. And 1 of every 5 minutes users spend online is on a social-networking site.
60% of social-media users create personal reviews on products/services
When potential clients search for a reliable contractor for their next project, they visit Angie's List, read comments on Facebook and look at project photos in your online galleries. If they don't find your business, they will surely see your competitors.
So, now is the time to take advantage of all the Internet has to offer and beef up your social-media marketing efforts. For tips, read our March Business Bests article.