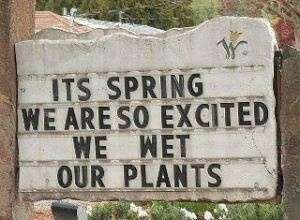 It's been a long winter, no matter where you live. But with spring technically here (even if there's still snow on the ground), it's time to oil up your landscape services. But where to start?
Hear from landscapers and other industry experts on spring landscape tips, such as maintenance techniques, when to water and information for your clients, on March 27 at 2 p.m. ET on Twitter.
We'll be hosting ValleyCrest and Corona Tools' #LandscapeChat where you can ask your spring landscape questions. To keep up with the chat, either watch our homepage for a live feed or enter #landscapechat in the Twitter search bar. We look forward to seeing your questions!