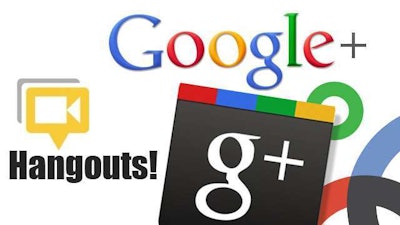 I'm not a fan of the spotlight, which is one reason I'm a writer and not broadcasting stories on the nightly news. But, when it comes to trying out new digital venues and talking with industry pros, I don't mind stepping in front of the camera for a few minutes.
I recently chatted with Lisa Schaumann from PLANET on our first Google+ Hangout. The discussion ranged from volunteer opportunities to how landscapers can get recognized for their service projects. What you won't see in the video is all of the practice, research and thought that we put into producing our first Hangout. (I'm still an editor at heart.) From learning the program to making sure our sound didn't echo, we tested and learned the different aspects of this new (for us) social media outlet.
In a time where there's dozens of ways to connect with our readers, we look for platforms that make sense for us and what we offer our audience. We love talking with landscapers, product specialists, experts and other green industry pros, and Google+ seems like the perfect avenue for that. So, instead of just conducting phone or Skype interviews, we plan to record and post more Hangouts going forward.
So, help us shine the video spotlight on others in the industry. Let us know what you want to hear about — from business strategy to equipment tips — and we'll talk about it. Are you ready to hang with us?
[youtube 1ptuSutSe6I&feature=plcp nolink]