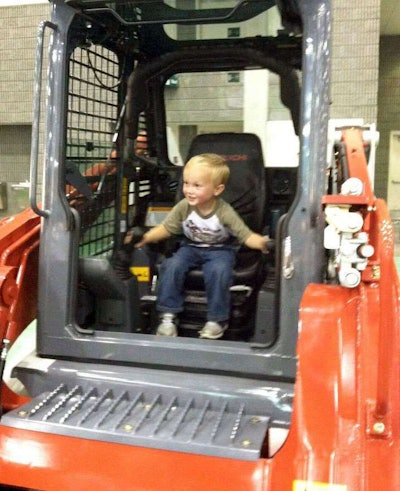 Tradition and landscaping may not be two words put together very often.
When someone thinks tradition, they typically think family heirlooms, holiday celebrations or even sporting events. "We do it because it's tradition," someone always says.
But family tradition may be the strongest and most widespread thing across the country. Small businesses everywhere are thriving on family tradition, and landscaping companies are no different.
From big to small, landscaping companies are passing their knowledge and know-how down to the smallest members of the family.
I have seen more little ones crawling into large machinery at tradeshows and sons and daughters being photographed pushing a toy lawnmower than I can count. It's inspirational and heartwarming knowing a new generation is falling in love with the industry.
Your son or daughter may not be a landscaper when they grow up, but it's always fun to spark some imagination. Mothers and fathers are passing their landscaping business on to the next generation every day.
Making sure the love of landscaping stays alive is important.