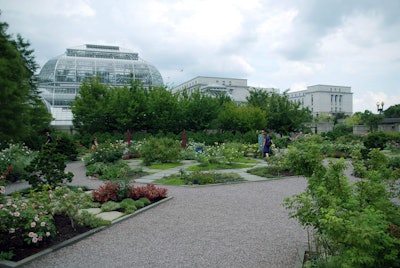 I love botanical gardens.
The colors, smells and sights – it's a very sensory exploration when you dive into the depths of a never-ending botanical garden.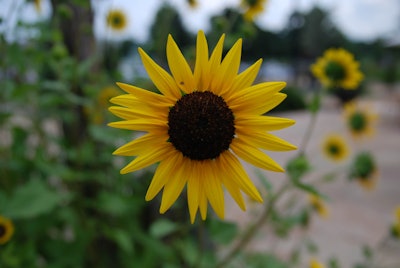 I got to experience this firsthand while visiting Washington, D.C. for PLANET's Renewal & Remembrance event.
The United States Botanical Garden contains more than 60,000 plants for exhibition, study, conservation and exchange with other institutions.
The garden contains a wide variety of sections including medicinal plants, a children's garden, world deserts, orchids and much more.
Some specimens even date back to the founding collection from 1842.
It just so happens that while I was being amazed around every corner I turned, there was a special plant that I got to see – the titan arum (Amorphophallus titanium), or better known as the corpse flower.
Now, this is no ordinary flower.
It has a reputation of being the largest known unbranched inflorescence in the plant kingdom and even though it has an annual blooming cycle, the time between flowering can be very unpredictable.
The flower can bloom between a few years to a few decades.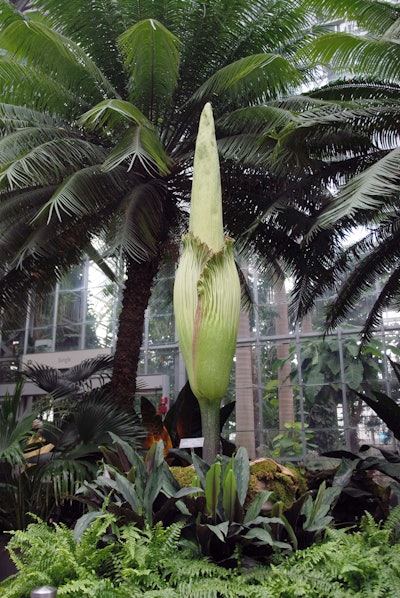 You may be asking yourself, "Why is it called the corpse flower?"
When the flower actually blooms, it smells like a dead body. Can you believe it? You wait what seems like an eternity just to smell a flower that reeks of rotting flesh.
Ironically enough, I visited the garden on Sunday during the day, and it just so happened the flower bloomed that night.
I missed the smelly sensation by just a few hours.
The flower is native to the tropical rainforests of Sumatra, Indonesia and was first discovered in 1878. In a natural setting, the flower can grow up to 12 feet tall.
The USBA's particular corpse flower is about 7 years old and was about the size of a lima bean when the garden received it in 2007. The flower now weighs a whopping 250 pounds.
When the flower can store enough energy in an underground stem called a "corm", the plant blooms by an unfurling of the spathe. However, spectators didn't have long to view the plant, because it only stays in bloom between 24 to 48 hours until it collapses.
Hundreds gathered Monday morning to view the flower, and I like to think I witnessed a part of interesting history with the garden. Who knew watching a flower bloom could be so exciting?