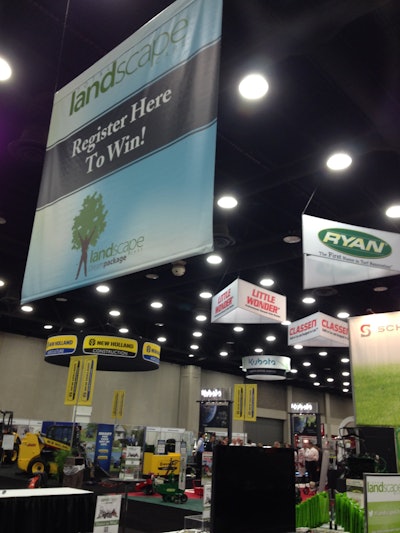 GIE+EXPO is officially underway as Dealer Day started on Wednesday, and hundreds more will flood the doors as the show officially opens to the public today.
Dealers and manufacturers swarmed in ready to see the latest and greatest that has hit the show floor.
From what I can tell, the trade show floor is electric this year.
Even before the official opening, the floor was crowded and buzzing with industry talk.
From my perspective, it looks like this year's show is on the move of being one of the best.
Show attendance was up last year according to numbers from PLANET, so hopefully those numbers will continue to rise.
For landscapers, this show is a great opportunity to talk one on one with manufactures and go to trainings to get certified.
The show provides an opportunity for learning on all fronts. Manufacturers get to learn from landscapers, landscapers get to learn new equipment and dealers get to learn about new opportunities.
We're excited to be at GIE+EXPO, and we're ready to share the most up to date information.
Stay tuned to our site and social media (@tlcmagazine) to see the inside scoop at this year's GIE+EXPO.