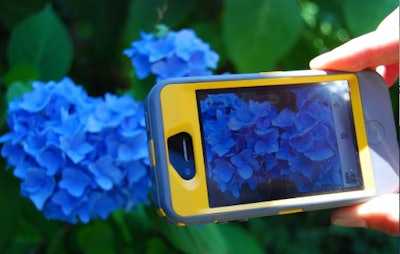 While many Americans might be making a resolution to use their phone less this coming year, it's perhaps time for you to do the opposite.
We're not suggesting you check emails and voicemails 24 hours a day, but you need to put your phone to good use.
Using your phone for social media
When you're visiting a job site, snap some photos, upload them to Facebook or Instagram, or tweet about the project's status. Not only is this a fast, easy way to keep your pages current, it will also show others the different stages of your work.
Implementing more video
Videos go a step further and can be another powerful smartphone tool. Shoot some clips of your crews laying pavers, mowing, or installing plants and upload it to YouTube straight from your phone. This will give potential clients an up-close look at your services, team and work — and it doesn't cost you anything.
Your phone as a tool to help your business
Not only can photos, videos, and social media help you, but they will also hurt you if you aren't using them regularly. You probably get tired of hearing about how important they are if you already take advantage of these free devices — but that's because you see the benefits of them on a daily basis and don't know why anyone wouldn't use them.
For others, they're still holding out that these online tools will go away or not matter to their business — but they're wrong. Social media and other digital platforms are here to stay and it only makes sense to use them to your advantage.