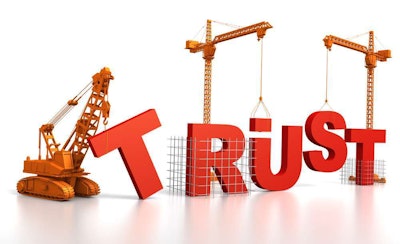 Have you ever had clients who were distrusting or questioned everything you said? Unfortunately, they may have good reasons not to trust landscapers — at least those in Fort Wayne, Indiana.
Tony Screeton, owner of Mulch Perfect Landscape and Perfect View Landscape, not only received an F rating from the Better Business Bureau of Northeastern Indiana, but he was also charged with corrupt business influence, according to The Journal Gazette.
The investigation started on Screeton after several of his customers complained that he never completed work they paid for. These allegations started rolling in 10 years ago. If found guilty, he faces two to eight years in prison.
There are untrustworthy people in every profession. But landscaping is a bit different than large corporation scandals. Clients work with the landscaper directly, most of the time. So when this bond is broken, it can leave a sour taste with clients about the industry as a whole.
So, don't give clients any reason not to trust you. Instead, go above and beyond to show them how a true professional operates a business.
Here are tips from other landscapers on how to build solid relationships with clients.