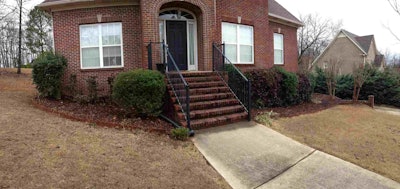 It's a little embarrassing, but if you looked at my yard, you wouldn't think I work for a landscaping magazine. Having the opportunity to regularly talk with the best in the industry, one would think I'd incorporate what I've learned in my own property. But sadly, that's not the case.
I'm not sure if it was the towering weeds or the overgrown plant beds that caused me to give in, but I finally hired a landscaper to clean up my front and backyard.
And in just a few hours, he and his team had the beds looking 10-times better than before.
We'll have to wait to see what all grows in during the spring before moving ahead with any plant installations, but now at least I don't have to hurry people inside, away from the yard.
It wasn't a large, expensive project, but it made a huge difference for me.
When I'm ready for something else — maybe a new deck, fire feature or patio — I'll be sure to call back my landscaper, Cater Design & Landscape.
And I'll spread the word about the company's professionalism, attention to detail and punctuality.
So no matter the size, be sure to take each project seriously. Who knows what it could lead to.