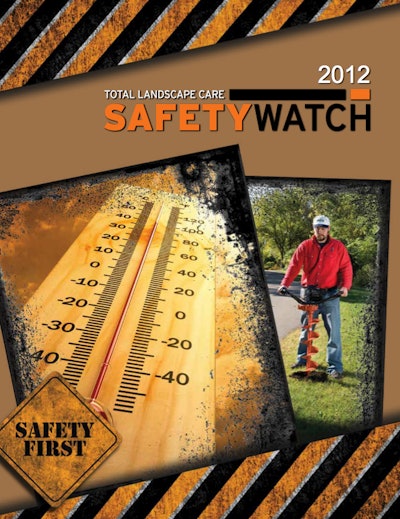 When landscapers talk about safety within the workplace, it should always be taken seriously and as a priority.
There is a reason editors at Total Landscape Care focus on safety so much.
Recently, one worker at a landscaping company in Ohio was injured on the job.
The worker became entangled in a mulch grinder and was taken to the hospital, according to WLWT.
Accidents do happen, and it could happen to your company if you're not taking safety seriously.
In fact, safety is a key factor in helping TLC editors decide who should be the next Landscaper of the Year.
There is a reason a Safety Watch section exists every month in the magazine detailing an accident and how to avoid that accident, as well as an entire online section of the website that focuses on safety.
The incidents that are described in the magazine do and can happen, which is why it is so important to cut or rip out that article and post it in your workplace.
I encourage you to even print out news stories, like the one about this individual being injured on the job, to hang in your workplace.
Show workers and crew members that accidents can happen if proper safety procedures are not put in place and executed.
Safety should be the top priority on your list every day, or another landscaping company may be printing off an article about you.