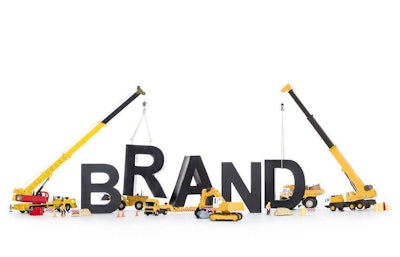 A big part of every landscaper's job is understanding the market and understanding how to be visible in that market.
A company can be visible by establishing and promoting a unique brand.
One Connecticut company learned the importance of branding after one incident.
A full investigation went into effect after one individual tried to buy a Kubota compact excavator on Craigslist, according to Patch.com.
According to police, the individual met four sellers to make arrangements for purchasing the machine. However, after taking possession and thinking the machine may have been stolen, the man peeled back a sticker to find it was property of "F&W Equipment" in a neighboring city.
When the man went to make the final payment, detectives met the four individuals instead.
Exclusive branding can not only set yourself apart in the market, it can deter theft and help return stolen equipment to the rightful owner.
Just as you mark your trucks, think about marking your machines. It could be the difference in having your most valuable equipment at the end of the day.