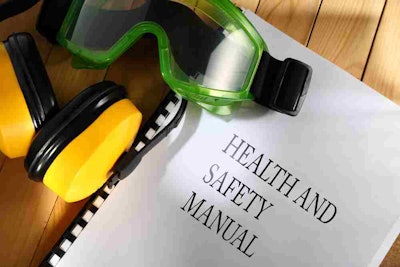 In honor of National Safety Month, we will be discussing a variety of safety topics with PLANET, the Professional Landcare Network, during this week's #landscapechat on Twitter.
From heat exhaustion and skin cancer to equipment safety and Lyme disease, we'll be sure to cover it all and answer your questions.
One of the biggest topics discussed at roundtables, our Landscaper of the Year interviews and industry events is safety.
There are a variety of topics that need to be covered in each landscaping business, and there are bound to be hundreds of questions.
Some safety programs work better for others based on the size of the company, as well as where the company is located.
Safety can either be discussed a little or a lot in a company, and typically, discussing it a lot ends with better results.
That's why we're partnering with PLANET to bring you the latest and greatest information about key safety topics that affect the industry.
Don't have a Twitter account?
Not a problem.
Join in by visiting our TLCMagChat page and enter your questions. You can follow along on the page, as well as ask questions, which we'll answer during the conversation.
Join us tomorrow, June 18 at 2 p.m. EST by following #LandscapeChat in Twitter.
Be sure to bring your thoughts, stories and questions!