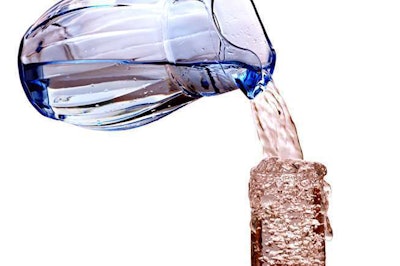 There's so much emphasis put on drinking enough water and staying hydrated when working outside — and rightfully so.
But is it possible to drink too much water?
A 17-year-old Georgia high school football player died this week from drinking too much water and Gatorade, according to CBS News. He complained of cramps during practice and drank two gallons of water and two gallons of Gatorade.
He later collapsed and was taken to the hospital by helicopter, where he died from brain swelling because of over-hydration. There have been other similar cases lately, one involving a woman who drank two gallons of water for a radio contest. She died from water intoxication. (Read more about how drinking too much water affects the body from Scientific American.)
RELATED: How to Stay Cool & Safe this Summer
So should you stop drinking lots of water on the jobsite?
While it is possible to drink too much, the likeliness of someone suffering from a heat-related illness is much higher than someone drinking too much.
It's important to stay hydrated throughout the day, instead of trying to drink it all at once. Pay attention to how you are feeling, and if you feel dehydrated, drink water slowly and in intervals.