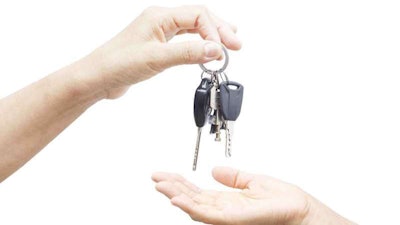 General Motors continues to face tough questions in regard to its handling of an ignition switch defect dating back more than a decade, and the whole event has caused many to wonder if their own vehicles may suffer from serious safety issues.
After all, it's not just GM automobiles that could be privy to a defect. Recalls of most nameplates are issued on a regular basis, and with hundreds of millions of cars and trucks on the road, some problems are bound to fall through the cracks.
Consumers have options when it comes to identifying defects, and the Bernard Law Group has put together a resource aimed at helping drivers. In his three-plus decades as a Seattle auto accident lawyer, Kirk Bernard has seen how the automobile recall process has progressed, so he's uniquely positioned to speak on this matter.
"In the past, a person had to rely almost exclusively on a letter in the mail to know if they were driving a vehicle that could put them and their family at risk," Bernard says. "And while certified mail is still one option, the internet has opened up a number of possibilities. Consumers who take an active interest in safety have more choices than ever when it comes to identifying possible dangers."
With that in mind, the following tips from the Bernard Law Group will empower drivers in Washington and across the country to take an active interest in safety:
| | | |
| --- | --- | --- |
| | | |
| | | |
| | | |