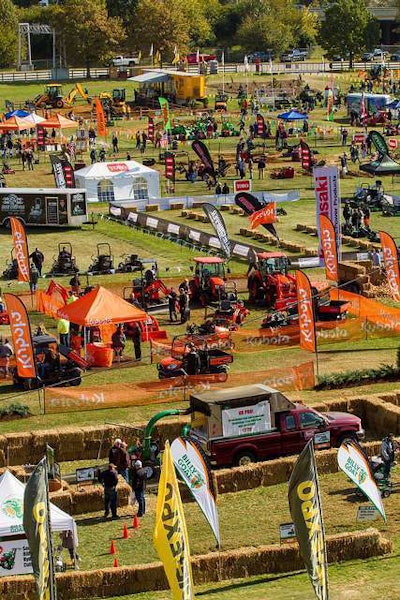 This year, the spotlight is going to be on educational seminars and UTVs at GIE+EXPO, which will be Oct. 22-24 in Louisville, Kentucky.
The industry's biggest show has always offered seminars and classes, but now there will be ones in Spanish.
Attendees can participate in two free Spanish-language seminars from the National Hispanic Exposition Center (NHLA).
Both on Oct. 23, the first seminar will be on "Becoming a Leader in the Green Industry" from 1:30 to 2:45 p.m. The second will be 3 to 4:15 p.m. and cover "The Keys to Satisfied Long-Term Customers."
The landscape industry has a large Hispanic presence, so I think you will see more changes like this for years to come.
Last year, propane-powered equipment made waves at GIE+EXPO. Now, with more of the big manufacturers set to release or update their current UTVs, I'm expecting these vehicles to have a big presence at the show.
There will also be at least two UTV test courses in the 19-acre outdoor area.
RELATED: 4 Places to See & Stay During GIE+EXPO
If you haven't yet, register for the show at gie-expo.com. We'll be there, so stop by to see the TLC staff at Booth 6030.